The best cleaning solution for bathrooms? IoT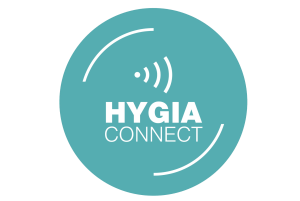 A topic that most of us want to avoid is "public bathrooms" – unless of course they are well stocked and clean. With more than 35 years' experience and a history of industry firsts, JVD (jvd.fr), a French provider of hygiene equipment, realises the power and potential of the Internet of Things (IoT) to improve public facilities and make day-to-day life for consumers much better.
Measured data on supply levels for towels and soap dispensers; malfunctions of equipment; and foot traffic patterns; is now captured and managed through JVD's newest Hygiaconnect solution. Utilising sensors and gateways, the solution captures information that is pivotal in optimising cleanliness and sends it to an easily readable database.
A smart alarm system ensures that managers are notified in real time to situations that require immediate attention. In such a way, staff and resources are managed more efficiently – quickly available, but only when required. Data from numerous buildings can be managed simultaneously and feedback from users on-site can be tracked.
Managing small and large facilities
LoRaWAN(tm) is a low power wide area network (LPWAN) specification intended for wireless battery operated things in a regional, national or global network. Through utilising LoRaWAN technology, the Hygiaconnect ensures that communications happen instantaneously, providing long-range coverage for a bathroom's low power requirements.
Incorporating MultiTech's MultiConnect(r) Conduit(r) LoRa(r) gateway (www.multitech.com), data is captured in real time and transmitted to a database that can be easily reviewed. The revolutionary solution ensures both small and large facilities (such as those found in airports) can be managed effectively.
"MultiTech's LoRa- based MultiConnect Conduit has enabled us to make 'smart cleaning' solutions a reality," says Thierry Launois, CEO of JVD. "Our new plug and play system is already up and running in French airports, with plans for additional sites worldwide."
"We are proud to work with JVD, a supplier who is leveraging cutting-edge technologies to benefit all of us," comments Richard Stamvik, ecosystem business development at MultiTech. "The industry is catching on to the power and potential of LoRaWAN and we are excited to offer technology that leverages this development."
Comment on this article below or via Twitter @IoTGN