ETSI releases a white paper on future ICT technology trends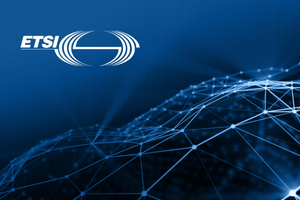 "Information and Communications Technology (ICT) is an exciting and dynamic area, that is in constant innovation, through the evolution of existing concepts and technologies but also through the emergence of disruptive technologies and even sometimes unexpected new use cases".
So begins the ETSI White Paper describing the ETSI Technology Radar, that highlights the probable technology trends that may influence ETSI's quest to remain at the forefront of ICT standardisation. The document is intended to promote the awareness and discussion of the impact and evolution of such technology trends among ETSI members and the ICT community as a whole.
The ETSI Technology Radar White Paper touches on areas of technology development including, 5G Evolution, Artificial Intelligence, Autonomous Networks, Cybersecurity, Privacy and Trust, Distributed Ledgers (Blockchain), Dynamic Data, eXtended Reality (XR), Internet of Things, Quantum Computing, Encryption, Networks, Robotics and Autonomous Systems.
As well as describing the selected technology trends, it also examines the affinity of each technology with ETSI's current work, providing potential timescales for the technology evolution and recommendations to the ETSI community as to how the technology standardisation activates could be developed.
"Being forward looking, ETSI is well positioned to play a significant role in the evolving ICT standards landscape in the coming years" highlights David Boswarthick, director of new technologies at ETSI.
Download the White Paper Here.
Comment on this article below or via Twitter @IoTGN