STL accelerates America's broadband rollouts through partnerships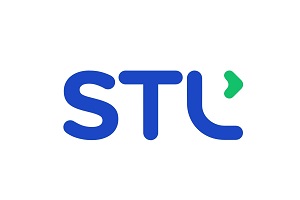 Fremont, United States – STL, an optical and digital solutions company, shared its progress and achievements in US, along with the company's annual results for FY23. In the US, the company ably supported the region's broadband ambitions and closed the financial year with deep engagements with service providers.
Last fiscal, the company set out to build a manufacturing base in the US and started commercial operations in its greenfield optical fibre cable facility in South Carolina. This facility produces high-end, specialty optical solutions like light-weight, crush-resistant, high fibre density and compact cables, using the high sustainability standards.
STL's ability to supply high quality, Made-in-America optical fibre cables in shorter than market lead times has led the company to partner with multiple regional and national service providers. With STL's optical offerings, these service providers will connect more than 3 million households across the country.
Speaking on STL's progress in the region, Paul Atkinson, CEO – optical networking business, STL, says "Ahead of the BEAD state fund allocations expected on 30th June 2023, service providers are gearing up for action. We believe that fast availability and reliable supply of high quality solutions designed for the American context, are critical factors for BEAD's success. STL, with its local manufacturing and talent, along with its global footprint across 4 continents and 100 countries is very well positioned to meet the needs of the market. We are very excited about this journey of connecting the unconnected in the US."
At an overall company level, STL reported record revenues of [$863 million (€803.78 million)], growing 27% over the previous year along with an impressive 29% and 51% growth in EBITDA and PAT respectively. Last year, STL had shared its intent to drive focused growth which it followed through this year, with execution of the outlined priorities, resulting in a financially business. This is reflected in the company's full year and sequential quarter-on-quarter performance.
STL – Financial highlights:
Financials*

USD Million

FY 22

FY 23

Growth

Revenue

677

863

27 %

EBITDA

90

116

29 %

PAT

20

30

51 %
*all financials are from continued operations
Commenting on the company's annual performance, Ankit Agarwal, managing director, STL, says "Last year we sharpened our focus and set out on the path to be among the world top 3 companies in the optical business. I am delighted to see our focused strategy yield strong results for the company. The Industry continues to show significant long-term growth and we are excited about co-creating meaningful solutions with our customers. We believe that, going forward, our strong leadership, customer focus, technology innovation, and sustainability will be the cornerstones of our success."
At the beginning of the new financial year, STL also announced its foray into the multi trillion dollar IT services industry. This was achieved through the formation of STL Digital, which is focused on engineering digital experiences for customers across verticals including telecom, technology, manufacturing and healthcare. STL Digital is led by Raman Venkatraman, who is an industry leader with nearly 30 years of global experience. The business unit has acquired 18 global customers with an order book of [$81 million (€75.44 million)] and is creating a differentiation through its focus on talent and agility.
Comment on this article below or via Twitter @IoTGN