Linux Foundation, Meta launch LF Connectivity project to improve access to networks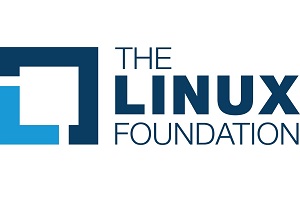 San Francisco, United States – The Linux Foundation, a non-profit technology organisation, announced LF Connectivity, a new open source project focused on advancing technologies to accelerate emerging network and connectivity applications.
Formed in collaboration with Meta, LF Connectivity's vision is to create a sustainable open ecosystem that will enable a wide range of communication service providers to leverage open source tools and technologies to help with the end-to-end performance and quality of experience (QoE) requirements of emerging applications.
"With 5G becoming more pervasive and NextG on the horizon, bandwidth and latency requirements will be higher than ever, with more applications leveraging augmented reality and immersive experiences that need to traverse networks," says Arpit Joshipura, general manager, networking, edge, IoT, the Linux Foundation. "We are pleased to bring new open source tools to more organisations across the globe and welcome LF Connectivity to our growing number of networking projects working to improve digital transformation."
Meta is contributing a set of technologies to the LF Connectivity project that was developed in collaboration with industry partners, including three initial sub-projects:
Terragraph is a wireless technology solution that helps internet service providers deliver gigabit speed last-mile access to subscriber homes, enterprises, and multi-dwelling buildings easily and cost-effectively.
Open M-Plane is a software component of Meta's Evenstar hardware design for the configuration and management of the RAN. It is interoperable, hardware-independent, and aligned with O-RAN specifications to help enable mobile wireless connectivity by providing flexibility to operators looking to source hardware from different vendors as they deploy their own RAN solutions.
Maveric enables the development and evaluation of cellular network optimisation algorithms before their deployment on the network. It is a developer platform that leverages AI/ML approaches to provide realistic cellular network representations and examples that demonstrate its use.
"Meta is pleased to contribute our Terragraph, Open M-Plane, and Maveric technologies to the Linux Foundation's Connectivity project," says Shah Rahman, engineering director, Meta. "By sharing these technologies, we hope to further improve global connectivity by enabling other companies to participate and contribute to those projects."
Project governance and infrastructure are in the works, but please visit LF Connectivity for more information and register for the webinar, "Introducing LF Connectivity," happening Thursday, May 25 at 9:00 am PST.
Supporting organisations include AMD, Cambium Networks, Capgemini, Edgecore Networks, Siklu Communications, University of Delhi, VIAVI, and Virginia Tech.
"As a key partner of the Evenstar Meta programme, AMD welcomes the opportunity to collaborate with the Linux Foundation and drive open projects including Evenstar," says Gilles Garcia, senior director and business lead, data centre and communications group at AMD. " We look forward to seeing the Evenstar M-plane used in 5G O-RAN radios that leverage Evenstar investments."
"The multi-gigabit speeds and short range of 60 GHz millimetre wave technology are valuable, but distributed networking is the driver that will evolve the capabilities of last mile connectivity," says Atul Bhatnagar, president and CEO, Cambium Networks. "This transformation is evident in the market's enthusiasm for our cnWave solutions which are fully Terragraph compliant at the chipset, network node, and network management layers and are essential to delivering the full benefits in scalability, resilience, and redundancy. It's been amazing working with Meta on the Terragraph standard through the years, and Cambium Networks is looking forward to working with the Linux Foundation to build solutions now and in the future that leverage high throughput backhaul with distributed networking."
"We are delighted to participate in the early stages of Meta's Terragraph project. Edgecore has designed a range of certified Terragraph products that provide last-mile connectivity, telecom network backhaul solutions, and support emerging applications requiring short-distance, high throughput. We look forward to closer collaboration with LF Connectivity, aiming for fruitful operations and significant progress in developing open and innovative communication technologies together with the community," says Tengtai Hsu, vice president of Edgecore Networks.
"As early partners with Meta in the Terragraph ecosystem, we are thrilled to see the impact of our Terragraph-certified MultiHaul TG product L2 SDN Mesh series in bridging the digital divide. At Siklu, we recognise the importance of connectivity in people's lives and smart cities and see an increase in MultiHaul TG deployments around the world as innovative cities and WISPs leverage these products to offer reliable services and affordable internet access. We look forward to the collaboration with LF Connectivity, aiming for more capable and relevant solutions to deliver on the connection needs of communities of any size, with the enhanced support of, and collaboration with the community," says Shimon Hochbaum, AVP products, Siklu Communications.
"Evaluating and proving RAN optimisation solutions for open and dis-aggregated networks requires test environments that represent deployed network behaviors," says Paul McNab, chief Strategy and marketing officer and CTO Office, VIAVI. "VIAVI and Meta have partnered to train Maveric AI/ML models with VIAVI network monitoring solutions and integrate these models into VIAVI test environments. This partnership will continue to evolve under the auspices of LF Connectivity."
"Open source has a powerful history in connectivity, empowering communities to define what meaningful connectivity means on their own terms and introducing innovation in areas of the industry marked by vendor dominance. I look forward to working with the LF Connectivity community to impact connectivity challenges worldwide," says Shaddi Hasan, assistant professor of computer science, Virginia Tech.
"Ramanujan College, University of Delhi, has recently partnered with the Linux Foundation and Meta on LF Connectivity, strengthening its commitment to promoting open-source technologies and developing future leaders in the industry," says Vipin Rath, assistant professor, University of Delhi."We share the common goal of fostering innovation and promoting open-source principles, making ideal partners for Ramanujan College's global connectivity initiatives. Their enthusiasm for developing Open RAN, Core, and connectivity technologies is remarkable, as these advancements can potentially revolutionise the telecommunications industry by enhancing interoperability, flexibility, and cost-efficiency."
Comment on this article below or via Twitter @IoTGN