Liberty Networks deploys Infinera's ICE6 800G engine on Florida Transport Network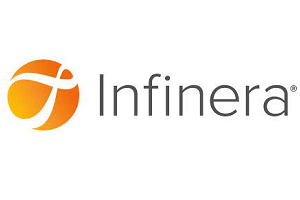 Infinera and Liberty Networks have announced deployment of Infinera's ICE6 800G coherent solution to upgrade and expand the capacity of Liberty Networks' Florida Transport Network (FTN). This network enhancement enables Liberty Networks to offer new and efficient high-speed 400 GbE client services to its end-user customers.
Leveraging Infinera's ICE6 technology will also provide Liberty Networks with C+L-band capabilities, enabling Liberty Networks to increase its initial design capacity, offering a scalable network.
A longtime Infinera customer, Liberty Networks owns and operates the subsea multi-ring fibre optic network in Latin America and the Caribbean, with nearly 50,000 kilometers. Coupled with its 17,000 kilometres of terrestrial fibre, Liberty Networks connects approximately 40 countries. The upgrade with Infinera's ICE6 technology enables Liberty Networks to provide consumers, businesses, and wholesale operators with faster speed, more capacity, and innovative products and services.
"Liberty Networks has a well-established reputation for offering its customers innovative, high-capacity, and reliable services, which is made possible by partnering with companies like Infinera and leveraging advanced technologies," says Carmine Sorrentino, vice president, chief commercial & operating officer at Liberty Networks. "The superior performance achieved by Infinera's ICE6 demonstrated the ability to increase capacity while addressing the requirements for lowering operating costs, making Infinera the ideal partner for our upgrade."
"Liberty Networks' selection of ICE6 will lay the foundation for upgrading its entire Latin American and Caribbean networks to meet growing customer demand and expectations," says Nick Walden, senior vice president of worldwide sales at Infinera. "Infinera is proud to be a longstanding partner and the go-to solution for Liberty Networks, giving them a competitive advantage in this rapidly evolving industry."
Comment on this article below or via Twitter @IoTGN