Kajeet expands K-12 eduroam access with new integration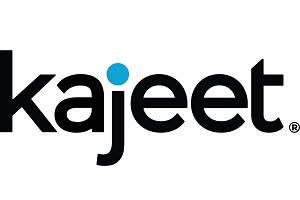 Kajeet, a wireless connectivity and device management provider for education, government, and commercial markets, announced the availability of the eduroam (education roaming) global network access service for SmartBus, connect suite, and smart transit customers. As a federated authentication service, eduroam allows participating institutions to provide access to their wireless networks to users from other participating eduroam institutions. It is the global standard for secure authentication and authorisation developed for and by the research and education community.
Kajeet offers its customers who want to become eduroam subscribers or hotspot providers a zero-touch model to authorise educational users and provide secure authentication for their own students, faculty, and staff to Kajeet-powered networks. The integration will allow users to access the school bus Wi-Fi network using their home institution logins on school-provided or personal devices. Authentication of each user is processed automatically through the Internet2-operated eduroam infrastructure. The same process can enable access at a community center, public park, school parking lot, or on local mass transit, such as buses, shuttles, trains, or ferries.
"Kajeet's eduroam integration offers a significant advancement in secure Wi-Fi access for educational users," says Michael Flood, senior vice president, public sector at Kajeet. "With this integration, our customers can provide safe and easy Wi-Fi access for their students, faculty, and staff, without having to worry about unauthorized use and with a significant reduction in security threats. We are excited to work with Internet2 to expand our educational network and better serve our customers."
Visiting students, faculty, staff, or researchers from qualifying educational institutions can use the eduroam network with no additional setup or login processes. Institutions can join eduroam to allow their users access to eduroam globally whenever and wherever they travel. Both host and home institutions have access to secure reporting to understand the benefits of their participation for their own users and educational roaming guests.
Existing Kajeet customers may contact their account manager to inquire about enabling eduroam. Any entity with compatible 4G and 5G routers can connect with Kajeet to learn how its solutions support secure educational access in their community and join the Kajeet network to offer eduroam access.
For more information about eduroam, please visit Kajeet.
Comment on this article below or via Twitter @IoTGN