Excess Telecom, California State University, Fullerton partner to bring affordable internet connectivity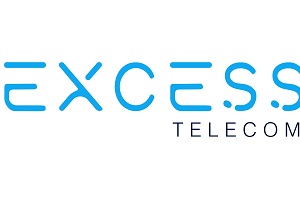 Excess Telecom announced its partnership with the California State University, Fullerton to bring affordable internet connectivity to students attending the university.
Access to digital learning outside of a traditional classroom is a necessity in today's college education climate. Through an introduction by Genesis Bank, Excess Telecom and California State University, Fullerton is narrowing the digital divide, one student at a time. Excess and CSUF have already held numerous Affordable Connectivity Programme (ACP) enrollment events on campus. The next event is on May 18th 10-6 at the Pollak Library. As the spring semester ends, students can enroll and receive a connected tablet with a small co-pay of $11 (€10.23) before returning their borrowed devices to the university. Students currently receiving a Pell grant, students or community members who are income-eligible, or who receive government assistance from CalFresh, MediCal, MediCare, SNAP, among several other programmes, can qualify for the ACP.
Arthur Felix, vice president of strategic partnerships for Excess Telecom states, "There is a growing concern among college education institutions regarding the availability of internet connectivity for students. By partnering with Cal State Fullerton to provide resources that allow their students to connect both on and off-campus, we are narrowing the digital divide and creating a climate where our leaders of tomorrow can thrive."
Rommel Hidalgo, vice president of information technology and chief information officer at Cal State Fullerton follows, "We are committed to bridging the digital divide and fostering full inclusion by providing devices and access to a technology ecosystem for all students at CSUF. Through our partnership with Excess Telecom, we've already connected several hundred students on our campus and hoping to connect more this semester."
Stephen H. Gordon, chairman and chief executive officer of Genesis Bank, states, "We are excited for the significant progress we've made with Excess Telecom towards bridging the information and technology gap that prominently exists in the underserved and disadvantaged LMI communities across Southern California. As the banking distribution partner of Excess Telecom, our recent collaboration with CSUF is a testament of our ongoing commitment to serving our communities. Through the collective efforts of the Genesis Bank Institute for Entrepreneurship, our business incubator and advisory division, and the Genesis For Good Foundation, our 501(c)(3) public charity that supports financial literacy, mentorships, economic and workforce development, internships, and technical assistance, we look forward to building upon our partnership with Excess and expanding our reach into the LMI, disadvantaged, and minority communities across Southern California."
Qualified students at the California State University, Fullerton will have the opportunity to apply for service in the Affordable Connectivity Programme (ACP) with Excess Telecom on-site during various enrollment opportunities. They can also enroll online anytime, using a special link exclusive to the university. When approved for service, an affordable device will be provided to the students for a very small co-pay and broadband Internet will be made available.
More details on the ACP and Excess Telecom can be found at here.
Comment on this article below or via Twitter @IoTGN