HERE secures HITRUST risk-based certification to mitigate risk in privacy, security, and compliance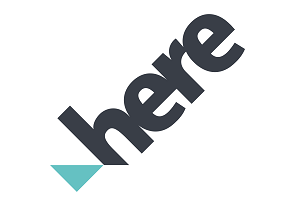 HERE Technologies, a location data and technology platform, reports that a number of HERE Location Services, including indoor map to support indoor positioning, geocoding and routing services, has earned certified status for information security by HITRUST.
HITRUST Risk-based, 2-year (r2) certified status demonstrates that HERE location services indoor map to support indoor positioning, geocoding and routing services have met key regulations and industry-defined requirements and is appropriately managing risk. This achievement places HERE in an elite group of organisations worldwide that have earned this certification.
By including federal and state regulations, standards, and frameworks, and incorporating a risk-based approach, the HITRUST Assurance Programme helps organisations address security and data protection challenges through a flexible framework of prescriptive and scalable security controls. This certification adds to HERE's existing compliance and certification portfolio, namely: ISO 27001, 27701, 27017, 27018, SOC 2, TISAX, CSA STAR.
"Organisations like ours are continually under pressure to meet complex compliance and privacy requirements that include technical and process elements such as ISO, SOC2, GDPR and CSA STAR," says Ryan Larson, vice president & chief security officer (CSO) at HERE. "We are pleased to add HITRUST to our compliance portfolio, further demonstrating to our customers that we maintain the highest standards for data protection and information security by achieving HITRUST Risk-based, 2-year certification."
"The HITRUST Assurance Programme is the most rigorous available, consisting of a multitude of quality assurance checks, both automated and manual," says Bimal Sheth, executive vice president, standards development & assurance operations, HITRUST. "The fact that HERE Technologies has achieved HITRUST Risk-based, 2-year certification attests to the high quality of their information risk management and compliance programme."
HERE is one of the mapping technology companies to achieve ISO/IEC 27701:2019 certification, in addition to its ISO 27017 and 27018 certifications for the provision and use of cloud services.
Comment on this article below or via Twitter @IoTGN