Renesas to acquire Panthronics to extend connectivity portfolio with near-field communication technology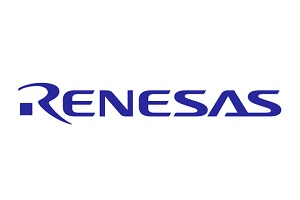 Tokyo, Japan, 22 March 2023 – Renesas Electronics Corporation, a supplier of advanced semiconductor solutions, has announced its wholly owned subsidiary has entered into a agreement with the shareholders of Panthronics AG, a semiconductor company. The acquisition will enrich Renesas' portfolio of connectivity technology, extending its reach into high-demand near-field communication (NFC) applications in fintech, IoT, asset tracking, wireless charging, and automotive applications.
NFC has emerged as a de facto standard in the digital economy and touches many aspects of daily life. Fintech, such as mobile point-of-sale (mPoS) terminals and contactless payment, IoT, asset tracking, and wireless charging are highlights of NFC's increasing presence. Headquartered in Graz, Austria, Panthronics has been offering advanced NFC chipsets and software that are easy to apply small-in-size, and efficient for payment, IoT, and NFC wireless charging. Renesas and Panthronics have been addressing the rising demand of NFC as partners since 2018. Acquiring Panthronics' NFC technology will provide Renesas with in-house capability to instantly capture growing and emerging market opportunities for NFC.
Combining Panthronics' NFC technology with Renesas' broad product portfolio and security functions in microcontrollers (MCU) / microprocessors (MPU) will provide Renesas' wide customer base with a multitude of options to create ready-to-market NFC system solutions. Renesas and Panthronics have already launched four joint designs of NFC system solutions to date. These include solutions catering for mPoS terminals, wireless charging, and wall box smart metering platforms.
The companies have also developed an NFC connectivity board that is fully integrated into the Renesas Quick-Connect Studio ecosystem, which allows customers to add features to MCU development boards. This enables a "plug and play" addition of full-featured, high-end NFC connectivity. Several more systems for PoS, IoT, wireless charging, and mobile are in development. Furthermore, the merits of Panthronics' technology are also expected to be leveraged for Renesas' automotive solutions, such as digital key management.
"Connectivity has been a priority area of ours, expanding and differentiating the realm of solutions we offer," says Hidetoshi Shibata, president and CEO of Renesas. "We see tremendous opportunities for Panthronics' NFC connectivity technology to benefit our customers in growing areas that span across fintech, IoT, and automotive spheres."
The acquisition has been unanimously approved by the board of directors of Renesas and is expected to close by the end of the calendar year 2023, subject to required regulatory approval and customary closing conditions.
Comment on this article below or via Twitter @IoTGN