Blue Sky Network's SkyLink Citadel now available for purchase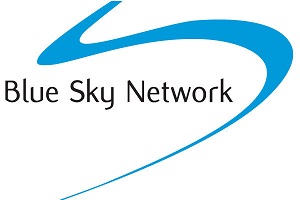 San Diego, United States – Blue Sky Network has announced that its SkyLink Citadel, a resilient anti-piracy solution for maritime, is now available for purchase.
Leveraging the power of the Iridium Certus 100 satellite network, SkyLink Citadel offers two high-definition (HD) voice lines and the ability to send and receive messages, files, and emails via onboard computers. Easy to install and operate, the SkyLink Citadel provides voice and data connectivity to the outside world when needed most.
"We are pleased to announce that our SkyLink Citadel is now available for purchase. This solution represents a massive shift in maritime connectivity and establishes a new standard for anti-piracy solutions," says Tucker Morrison, CEO of Blue Sky Network. "The high-quality, low latency, voice capability makes for far superior clarity, and provides a communications experience users have come to expect from a cellular phone call. The increased data speeds off the ship, SOS button, plus battery back-up, are essential for emergency situations."
The ruggedised outdoor unit contains a SkyLink device and an antenna that connects to a single-purpose-built cable and runs to a discreet lockable cabinet in the safe room. The cabinet houses a dedicated handset, SOS switch, and Ethernet connection point.
The SkyLink Citadel is the latest addition to Blue Sky Network's SkyLink suite of solutions. SkyLink device delivers enterprise-grade voice, remote monitoring, and data connection via global high-speed satellite connectivity.
To order the SkyLink Citadel or learn more about this new maritime solution, please contact info@blueskynetwork.com.
Comment on this article below or via Twitter @IoTGN