Ordr announces integration with ServiceNow Service Graph Connector programme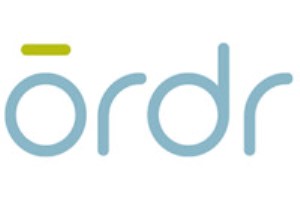 Ordr, a provider of connected device security has announced it has joined the ServiceNow Service Graph Connector programme by integrating its ServiceNow Connector for Ordr with Service Graph. This helps customers to load third-party data into the system, enabling data quality, timeliness, and scalability.
Connectors validated by ServiceNow's Service Graph Connector programme integrate the skills of the ServiceNow partner ecosystem into Service Graph.
"The Service Graph Connector for Ordr enables tighter integration between two essential solutions that multiple teams and tools depend on to manage and secure connected device deployments," says Jim Brady, vice president, cybersecurity & risk management and CISO at Fairview Health Services. "With this new integration, security and HTM teams can operate with high confidence that the asset data they are working with is accurate and complete, so they can operate efficiently, react quickly, and more effectively manage risk at the hospital."
The ServiceNow Connector for Ordr enables customers to:
Maintain an up-to-date system of record for all connected devices with automated discovery, device classification, and the collection of granular device details and context.
Ensure data accuracy with automated reconciliation of real-time device data provided by Ordr and existing device data in the ServiceNow Configuration Management Database (CMDB) to enrich IT workflows, and reduce operational costs with a centralised, accurate source of truth.
Streamline device management tasks with granular device details and insights to help teams maintain an accurate view of the devices connected to their environment.
Accelerate security efforts with critical device insights such as vulnerabilities, malicious activity, and active threats to understand device risk and network details.
Simplify compliance requirementswith accurate details for every connected device to help with reporting of device risk, risk management efforts, and other compliance reporting requirements.
Improve device utilisation with insights to help teams understand device load, balance demand, allocate budget, and make data-driven procurement decisions.
"The ServiceNow CMDB is a critical component in our connected device strategy," says Shawn Fletcher, senior enterprise architect, cybersecurity and digital solutions, St. Joseph's Healthcare Hamilton. "ServiceNow integration with Ordr lets us leverage Ordr's automatic asset discovery and rich device insights to streamline our asset inventory efforts. This has a direct impact on the ability to manage and secure our devices at scale and support the hospital's goals to deliver outstanding patient care treatments."
"Asset inventory is often step one and is at the core of so much that we do with our customers. Without an accurate inventory, helping our customers meet their goals can be challenging, especially when it comes to security," says Matt Leclair, CEO, Advanced Cybersecurity Experts LLC. "The ServiceNow Connector for Ordr will help us accelerate that first step of achieving accuracy in the ServiceNow CMDB, so we can deliver value faster and ultimately help put them on a path to improve how they manage and reduce risk for their connected devices."
ServiceNow Service Graph, the next-generation system of record for digital products and services, evolves the ServiceNow Configuration Management Database (CMDB) beyond inventory and asset management. By using ServiceNow Service Graph, IT organisations are empowered with a broad and deep data foundation for managing the entire lifecycle of digital products and services. Service Graph underpins all ServiceNow products, allowing customers to tie together technology, people, and processes into a service-oriented view. This connected approach enables customers to leverage their existing CMDB investment to rationalise portfolios, automate development and cloud operations, manage risk, and understand ROI, driving high-value business outcomes.
"ServiceNow is leading the future of work by creating great experiences for businesses," says Brian Emerson, VP & GM, IT operations management susiness at ServiceNow. "We are pleased to have Ordr integrate its ServiceNow Connector for Ordr to help further enhance satisfaction, build trust, accelerate time to value, and reduce risk for our joint customers."
"Maintaining an accurate asset inventory is critical for all organisations. This can be a challenge in environments with a large number of unmanaged devices like IoT, IoMT, and OT," says Gnanaprakasam Pandian, chief product officer and co-founder of Ordr. "Organisations depend on an accurate view of their environment for everything from device management, incident response, and risk reduction efforts to meeting stringent requirements for compliance and cyber insurance. We're proud to offer the Service Graph Connector for Ordr to help customers achieve the accurate asset inventory they need to simplify workflows, improve security, and accelerate incident response."
The Service Graph Connector for Ordr is available now in the ServiceNow store.
For more information about the ServiceNow Connector for Ordr and how Ordr works with ServiceNow, visit here.
To learn even more, attend this Masterclass to deep-dive into the Ordr integration with ServiceNow Service Graph.
Comment on this article below or via Twitter @IoTGN