Wialon telematics platform reaches 3.5mn connected vehicles worldwide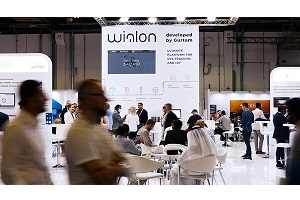 Vilnius, Lithuania – Working worldwide through a network of more than 2,400 partners, which include telematics service providers and solutions developers, Wialon connects and tracks vehicles and assets ranging from cargo and passenger vehicle fleets, machinery, as well as stationary units, including generators and fuel storage units.
The 3.500.000-th vehicle connected via the Wialon platform is one of a fleet of ambulances in West Africa, where Wialon partner Geoloc Conseil ensures dispatching of ambulances and fuel management. The company operates in France and West Africa, serving transport, construction, express courier, and service companies.
"We have been working with Wialon since 2016, when a simple internet search led us to the solution for fuel tracking and monitoring machine hours. Seven years on, we're proud to have connected the 3,500,000th vehicle on the platform. Innovative, reliable and user-friendly technology solutions on Wialon base play a key role in enabling and accelerating business growth in Africa," says Francois Traoré, managing director Geoloc Conseils.
Wialon platform and its fleet management software solutions, Wialon's over 2,400 partners – telematics service providers and solutions developers – have deployed applications in a broad range of markets and sectors: transportation and mobility, logistics, delivery services, construction, agribusiness, water and waste management, public utilities, railway, mining and processing, and security. They work in Europe, USA, Canada, Latin America, Middle East, Africa, Australia, and Central Asia.
"Telematics and IoT applications are now ubiquitous for fleet management, and we are very proud of Wialon's contribution to the growth of the ecosystem of global partners, developers, and clients. Connecting 3.5 million units is a significant milestone for us, making Wialon the largest global telematics and IoT platform by number of connected vehicles and other assets worldwide," says Aliaksandr Kuushynau, head of Wialon at Gurtam.
Comment on this article below or via Twitter @IoTGN