New Digital Trust Workforce Inclusion Programme to upskill more than 150 learners to prepare for tech jobs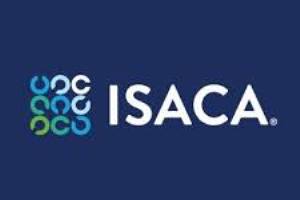 To ready the next generation of learners for digital trust careers, ISACA and its One In Tech Foundation are launching the Digital Trust-Workforce Inclusion Programme (DT-WIP) in select cities across the United States, in partnership with the Caterpillar Foundation.
The program will serve five communities Peoria, IL; Milwaukee, WI; Dallas, TX; Nashville, TN; and Atlanta, GA. ISACA will provide in-person instruction to more than 150 learners using the ISACA Information Technology Certified Associate (ITCA) and Certified in Emerging Technology (CET) certification coursework, as well as offer mentorship opportunities and host events such as panels and a job fair.
These courses cover ISACA's computing fundamentals, networks and infrastructure fundamentals, cybersecurity fundamentals, software development fundamentals, data science fundamentals, cloud fundamentals, blockchain fundamentals, Internet of Things (IoT) fundamentals and artificial intelligence (AI) fundamentals certificates.
"Digital trust roles, whether in audit, cybersecurity or other areas, all contribute to driving digital transformation forward and building confidence in the integrity of key elements of organisations' digital ecosystems," says Ajay Barot, ISACA chief of staff. "Enterprises across all industries need qualified professionals to fill these essential jobs, and we are committed to preparing the workforce of the future by providing them with education, credentials and a supportive community."
Additionally, the One In Tech Foundation will offer 90 continuing education stipends for participants to continue to enhance their learning, providing participants no-cost to low-cost ISACA membership and resources that will support their trajectories through training, placement, and career development.
Digital trust professions including those in cybersecurity, privacy, risk, IT audit and governance are valued and increasingly in demand. ISACA's recent State of Digital Trust survey report found that 63% think that digital trust is relevant to their jobs. Four out of five respondents (82%) believe digital trust will be even more important in five years than it is today, and 28% say their organisation will likely have a senior staff role dedicated to digital trust in five years.
This project aligns to the mission of ISACA's academic and workforce development arm to drive impact in communities and support the next generation of learners who are looking to reskill/upskill, as well as with One In Tech's diversity, equity and inclusion-focused mission to provide underrepresented learners from both youth and adult communities a pathway to enter the IT workforce.
"There are systemic barriers that can keep people from accessing paths to digital trust roles, particularly those from underserved communities," says Ginger Spitzer, One In Tech Foundation executive director. "We believe that everyone deserves the chance to pursue these career opportunities, and that having a diverse and inclusive workforce from a range of backgrounds in these professions only makes those teams and organisations stronger."
The goals of this educational program also fit with the mission of the Caterpillar Foundation to create the workforce of the 21st Century.
"The Caterpillar Foundation understands the importance of equipping individuals and communities with the skills, resources and services they need to thrive in our changing world," says Caterpillar Foundation president Asha Varghese. "We are proud to partner with One in Tech to provide digital upskilling opportunities for those that may otherwise lack access."
To learn more about the eligibility requirements and to apply for the programme, visit here.
To learn more about ISACA's partnerships and efforts in workforce development, visit here.
To learn more about the One In Tech Foundation, visit here.
Comment on this article below or via Twitter @IoTGN