Johnson Controls, PURO UV, Ushio partner to study efficacy, safety of filtered far UV-C techology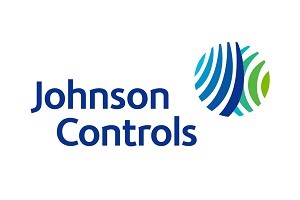 Johnson Controls, a provider for smart, healthy, and sustainable buildings, PURO Lighting, LLC, a subsidiary of Applied UV, Inc., a UV technology solutions provider and Ushio America, Inc. ("Ushio") have announced a research collaboration to study the efficacy and safety of filtered far UV-C disinfection technology.
"The further validation of the safety and efficacy of filtered far UV-C technology presents tremendous opportunity for PURO to accelerate market adoption by sponsoring this critical research," says Brian Stern, president of PURO. "The research will help demonstrate the benefits and potential cost savings that continuous disinfection of air and surfaces can bring to workplace settings including hospitals, schools, government buildings, commercial offices, and other shared indoor spaces."
Far UV-C is a narrow band of UVC light centered at 222nm, which is proven to inactivate pathogens at levels that are safe for human exposure and can be used in spaces where people are present. While the efficacy of filtered far UV-C light disinfection is widely known, there is limited research on the ancillary effects that occur from the inactivation of pathogens using far UV-C light. The planned research will allow for a better understanding of the possible impact the elimination of pathogens has on the surrounding air.
"Better indoor air quality (IAQ) is increasingly important to our customers and our employees, and it's critical we evaluate all of the factors that go into the IAQ equation," says Tyler Smith, vice president, healthy buildings, Johnson Controls. "We are intrigued and excited by the early promise of filtered far UV-C as a supplement to our leading IAQ solution portfolio. By testing PURO and Ushio's market-leading filtered far UV-C technologies, we will be able to provide customers with additional, proven, safe and effective solutions to ensure that the air and surfaces in indoor spaces are healthier and more sustainable."
"Ushio is honored to partner with Johnson Controls and PURO as we embark to build on our existing research and findings to further prove the efficacy and safety of Care222 filtered far UV-C technology," says Shinji Kameda, COO, Ushio America, Inc. "We strongly believe the capability to provide continuous, far UV-C disinfection of air and surfaces in occupied spaces will become the industry standard. This research will help provide the confidence to customers that the technology is not only effective, but safe."
The research agreement, which includes technologies and products from PURO and Ushio, will focus on the testing of regulatory-approved filtered far UV-C lighting technologies. The research will be initiated by U.S.-based universities and certified laboratories over the next 3-6 months. Because of the importance of this research to public health and well-being, the results will be made publicly available and shared broadly to inform customer choices and public policy.
According to a recently released white paper from Johnson Controls, "Measuring the Return on Indoor Air Quality Investment," better indoor air quality can conservatively lead to a $750 to $800 return per employee per year through reducing absenteeism from health issues and the reduction of productivity due to poor air quality.
Comment on this article below or via Twitter @IoTGN