Nextivity acquires Assured Wireless Corporation to serve first responders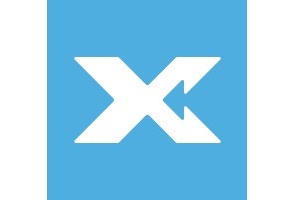 San Diego – Nextivity, a provider in intelligent cellular coverage solutions, has announced the acquisition of Assured Wireless Corporation, a provider in high power user equipment (HPUE) technology. The acquisition enables Nextivity to serve the first responder sector with FirstNet coverage portfolio: indoors, outdoors and at the edge of the network.
First responders and essential workers may find themselves out of range of the nearest cell tower and events like natural disasters create a growing demand for edge-of-network performance. Solving this problem requires a portfolio of solutions to ensure reliable signal coverage in-building, outdoors and in remote locations. With the addition of HPUE from Assured Wireless, Nextivity is now able to offer a complete portfolio of solutions to address all communications needs, anywhere, at any time.
Marking a new chapter for the company, this acquisition heralds the rebranding of the Nextivity public safety product line as the SHIELD family. The new FirstNet optimised SHIELD MegaRange products utilise patented HPUE technology, the high-power LTE product on the marketplace today – that will be fully integrated with the Nextivity WAVE platform for a consistent level of user experience.
"We are delighted to welcome the incredible team and technology behind the industry's leading HPUE technology to our family," says Michiel Lotter, CEO of Nextivity. "With Assured Wireless' patented technology and Nextivity's global reach, we can better serve the needs of first responders and essential workers globally. This acquisition further confirms our commitment to the global public safety community."
"We are thrilled to join forces with Nextivity to bring HPUE technology to first responders and other users worldwide," adds John Goocher, CEO of Assured Wireless. "Our companies have a shared history through our founder, Tom Bilotta, and we are excited to see Tom's vision for HPUE and improved connectivity grow as part of Nextivity."
Following the acquisition of Assured Wireless, Nextivity's SHIELD suite of public safety solutions will include:
SHIELD SOLO (formerly SOLO RED), the new 0.5W dual-band public safety BDA solution
SHIELD EXTEND (formerly QUATRA RED), the 1W-6W flexible dual-band public safety plus FirstNet DAS solution
SHIELD MegaRange HPUE
For more information on Nextivity public safety offerings, click here.
Comment on this article below or via Twitter @IoTGN