UOL adopts AWS Outposts to improve performance, agility for new applications in hybrid edge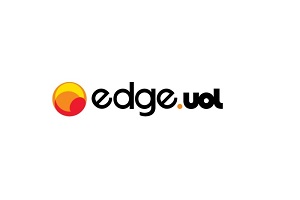 Edge UOL, a company specialised in IT infrastructure services, adopts for UOL, a content, technology and digital services company, an AWS Outposts in Latam in the Partner Led model, in order to promote Edge Computing technology all over the country.
The service is part of the Hybrid Edge vertical in which Edge UOL launched this year in partnership with AWS, one of its main partners. The AWS Outposts service is an Edge Computing solution that enhances the performance of applications by extending Cloud Computing to the final consumer. It brings all the ease of management known from AWS through APIs since the data can be configured not to leave the location or region defined by the customer.
The solution will modernise UOL's container services platform applications that need low latency data transfer to other components in the datacentre, providing a better user experience for UOL customers and business advantages. UOL's team will establish a more standard environment with a homogeneous managing tool chain to AWS cloud and on premise. The same APIs, applications and management controls available in the public cloud will be used to manage workloads in the Outposts, keeping a truly consistent IT development and operation experience in the Hybrid Edge model.
"We are very exciting because this solution has been opened a lot of opportunities to move applications that need a high performance and low latency to a cloud solution 100% compatible with ecosystem of AWS. Edge computing has just begun a new era by focusing first on costumers, business benefit and holistic systems, not simply focusing on technical solutions or products", states Alcides Zanarotti Junior, UOL's CTO.
"We conducted a proof of concept testing several applications for UOL in which it was necessary to have strong skills of architecture, infrastructure technologies and integration to design a robust solution", says Rodrigo Lobo, COO at Edge UOL. "We have been immersed in Edge Computing for a long time and our deep experience with technology allows us to show the benefits of this new architecture for companies."
Edge UOL is provider of Hybrid Edge solutions in Latin America. The company has a highly qualified team to understand the business and propose solutions with technology based on Edge Computing. "We know that Edge Computing is the natural evolution of Cloud Computing, so we are diving headlong into this topic with aggregate IoT, 5G and Security solutions with Edge UOL", explains Lobo.
Comment on this article below or via Twitter @IoTGN