JACS Solutions, TD SYNNEX offer IoT solutions to education, government agencies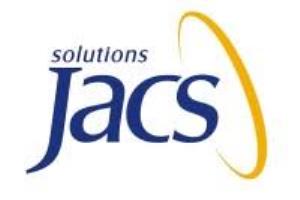 JACS Solutions, in partnership with global distributor TD SYNNEX, has been named as an awarded vendor for the PEPPM National Cooperative Purchasing Programme.
PEPPM ensures educational and government agencies have affordable, protected rates for purchasing innovative technology solutions. Through the streamlined bidding process, any government agency, school, college, or university can purchase JACS Solutions' product lines as part of the PEPPM Technology Catalogue nationwide.
"We are delighted to offer our custom IoT solutions to schools and municipalities across the country through the PEPPM catalogue," says Patrick Herwig, general manager, public sector sales at JACS Solutions. "Our strong partnership with TD SYNNEX positions us well to provide connected devices for deployment in virtually any government or educational setting."
Effective January 1, 2023, participating PEPPM buyers can access JACS Solutions products via the PEPPM vehicle. The JACS product line catalog includes custom tablets, connectivity devices, and charging carts for tablets and laptops. TD SYNNEX is the prime contractor and is responsible for quoting, reseller engagement, and overall contract management.
To learn more about purchasing JACS Solutions products through the PEPPM contract, visit here or call 443-718-4333.
You can find more information about PEPPM contracts here.
Comment on this article below or via Twitter @IoTGN