Autolomous, Center for Breakthrough Medicines partner to automate manufacturing of cell, gene therapies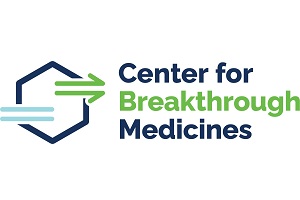 Autolomous LTD, a developer of critical manufacturing management systems for cell and gene therapies (CGT), has announced a license agreement with U.S.-based Center for Breakthrough Medicines (CBM) a cell and gene therapy contract development, manufacturing, and testing organisation (CDMO).
The agreement allows Autolomous to design, configure and integrate solutions for CBM utilising the AutoloMATE platform, a business-critical digital system, providing CBM with digital connectivity in the manufacturing operations across all critical elements (e.g., facility systems, technologies) for the end-to-end cell and gene therapy (CGT) value chain.
"As the manufacturing demand of cell and gene therapies accelerates, leveraging of manufacturing insight becomes more critical," says Alexander Seyf, CEO of Autolomous. "Autolomous will support CBM, the world's largest single CGT manufacturing site, to enable a digital-first manufacturing platform. Autolomous will continue to deliver significant innovations, maximising manufacturing productivity and removing bottlenecks through automation and digitisation, while reducing the costs of goods to increase patient access to these life-saving therapies."
Autolomous will help CBM convert all batch record reviews to electronic and will help consolidate the integration with the other systems leading to centralised data visibility to enhance operational learnings, streamline compliance response times, and promote shorter investigation timelines which all lead to lower costs of goods, higher productivity and greater manufacturing scalability for CBM clients.
"Partnering with Autolomous allows CBM to digitise our entire supply chain ecosystem and ensures transparency throughout the process while also providing end-to-end data integrity, complete quality assurance and control, and the automation of key parts of the manufacturing process, such as running calculations and transcribing data from batch manufacturing records (BMRs)," says Jeet Sarkar, VP, head of IT at CBM. "As we strive to make advanced therapies available and affordable to every patient, the AutoloMATE platform positions CBM to offer our clients' the most cutting-edge technology to boost their CGT manufacturing and save more lives."
Comment on this article below or via Twitter @IoTGN