Wirepas appoints Simon Beresford-Wylie as new chair of its board of directors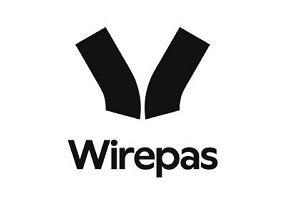 Wirepas has announces the appointment of Simon Beresford-Wylie as the new chair of its board of directors. The appointment will take effect on November 2022. The British-Australian technology veteran will bring an invaluable contribution to the company as it scales its proven licensing model globally in the fastest growing IoT verticals.
Currently CEO of Imagination Technologies, a UK-based global semiconductor Company, Simon joins the Wirepas Board with a proven track record in complex, value-creating global assignments in the technology, media and telecom sector. Besides Imagination Technologies, his experience includes executive positions at Arqiva (UK), Samsung Electronics (Korea), Nokia Siemens Networks (Finland), Elster SE (Germany) and Telstra (Australia), and the Indian mobile operator Modi-Telstra.
Simon Beresford-Wylie's appointment supports the ambition of Wirepas to become the global specialist in IoT by bringing affordable, yet cutting-edge connectivity to the reach of all businesses.
"We are proud and excited to have Simon take the lead in our Board. As Wirepas extends its international reach, with a focus on fast-growing developing markets and verticals, Simon's wide experience combined with his specific knowledge of areas such as the Indian market, smart metering, telecommunications and our home base Finland is an amazing asset," says Teppo Hemia, CEO of Wirepas.
''I am truly honored and excited to have been asked to Chair the Wirepas Board. The IoT market is growing at breakneck speed. The scalable, low-energy, mesh-based connectivity suite developed by Wirepas is a game-changer. It's field-proven at massive scale, and offered at price points, and with a business model, that makes it incredibly competitive. All the ingredients are there for success. I look forward to working with the Board and executive team to scale the business to ensure the Company achieves its ambition to become the global specialist in IoT connectivity. As an aside, I am also truly looking forward to renewing my association with Finland. I grew to love the Country during my time at Nokia, and the five years I spent living there,'' says Simon Beresford-Wylie.
Comment on this article below or via Twitter @IoTGN