RADWIN, Cogent Distribution partner to stock, distribute wireless broadband solutions across the UK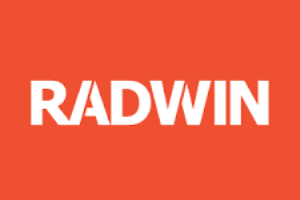 RADWIN, a global wireless broadband solutions provider, announced a partnership with UK distributor and partner to resellers, system integrators, OEMs and mobile network operators, Cogent Distribution. This new partnership will extend the reach of RADWIN's products to the UK market, while delivering on Cogent's promise to add continuous value. Cogent Distribution will offer an extensive collection of RADWIN's wireless broadband solutions, for Point-to-MultiPoint and Point-to-Point connectivity.
This partnership allows for the holding of RADWIN stock in the UK. This will shorten the lead times for deployments, improving overall client satisfaction. Cogent's qualified engineers will be fully trained and well-versed in the RADWIN product range. As a result, technical support and design advice will come as standard alongside their exceptional distribution efforts.
Jim Kernahan, managing director of Cogent Distribution, explains the recent decision to form a partnership. He says, "We have been involved with RADWIN for many years, and know from experience that it is a quality, high-performing & reliable product range made by a reputable company. That is why we are delighted to help distribute the solutions and to assist RADWIN as they grow in the UK market."
Gal Kohn, GM, Europe, CIS, and West Africa, "We are proud to partner with Cogent Distribution who are well known for their professionalism and for providing a wide range of value-added-services for CCTV connectivity, utilities, ports etc. This partnership will amplify the reach of RADWIN's solutions to deliver an excellent combination of high-capacity connectivity and robust performance in tough outdoor conditions, while supporting the goals and objectives of Cogent to provide value every step of the way".
Comment on this article below or via Twitter @IoTGN