Linux Foundation, Rancher partner to support US government, military mission to securely modernise tech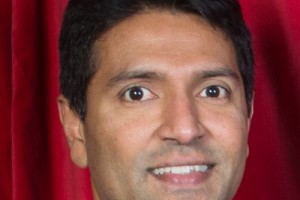 Clyde Seepersad of Linux Foundation
The Linux Foundation, the nonprofit organisation enabling mass innovation through open source, announced it has partnered with Rancher Government Solutions, which is specifically designed to address the security and operational needs of the U.S. Government and military as it relates to application modernisation, containers and Kubernetes.
The partnership combines the expertise of the Linux Foundation, the world's leading resource for open source training and certifications, with the breadth and depth of RGS which is dedicated to helping the U.S. Government and military achieve its missions to securely modernise via the cloud using containers and Kubernetes all with a focus on DevSecOps.
"Partnering with RGS to support the United States government in their adoption of open source through secure tools and training is critically important in these uncertain times," says Clyde Seepersad, senior vice president and general manager of training & certification, the Linux Foundation. "We could not be more proud to be working with RGS, whose focus on secure, open source tools and code particularly Kubernetes and cloud-enabled DevSecOps for the U.S. Government is mission critical."
The partnership will enable U.S. Government personnel, through their relation with RGS, to easily access the Linux Foundation's full catalog of nearly 100 training courses including courses focused on:
Kubernetes
DevSecOps/DevOps
Cloud & Containers
Personnel will also be able to easily enroll in certification exams for any of the standard setting cloud and open source certifications built by the Linux Foundation. The certifications cover a range of mission critical cloud and container exams, including:
Certified Kubernetes Administrator (CKA)
Certified Kubernetes Application Developer (CKAD)
Certified Security Specialist (CKS)
Kubernetes and Cloud Native Associate (KCNA)
"The Linux Foundation's training and certification offerings are perfectly aligned to our core product and service offerings," says Don Poole, vice president of corporate communications & marketing, Rancher
Government Solutions. "Together we will be able to offer a single source for support, tools, training and certifications essential to the U.S. Government mission to securely modernize its tech infrastructure."
For more information visit here.
Comment on this article below or via Twitter @IoTGN