1NCE expands leadership team in Europe and Asia-Pacific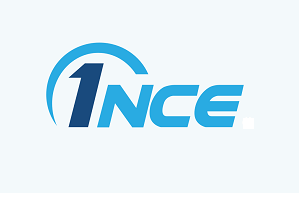 Cologne, Germany. 22 November 2022 – 1NCE, the only provider of connectivity and software for IoT at a global flat rate has announced the appointment of two senior vice presidents to oversee the development and execution of the company's strategic plans in Europe and Asia-Pacific (APAC). Nicolas Martinez-Fresno has been appointed senior vice president for business development & sales, Europe. And Hitoshi Ono has been appointed senior vice president for Japan and APAC.
Martinez-Fresno will lead and scale the company's sales and sales support teams to drive strong customer and partner engagement. Ono will lead the company's expansion in the region, including a strategic partnership with SoftBank to market 1NCE's services exclusively in 19 APAC markets.
Martinez-Fresno is an accomplished international managing director of sales with more than 20 years of experience enterprise business units of technology companies across Europe, the Middle East, Africa and the Asia-Pacific region. From 2014 to 2021, he held progressively senior roles at Vodafone Global Enterprise, most recently as global director for business solutions sales, Industry Consulting and Innovation. He was responsible for global strategic service sales with Fortune 1000 customers and oversaw more than €1.2 billion in annual revenue. Prior, he was Vodafone's director for Southern Europe, and director for Middle East and Africa. From 2002 to 2013 Martinez-Fresno worked in various roles at Telefonica, and from 1997 to 2002 at Alcatel.
"I've been impressed by Nicolas since he started at Vodafone more than a decade ago, so I jumped when I heard he would be open to joining 1NCE. He is going to be a huge asset in ensuring 1NCE's first operating region continues to deliver the highest-level of success," says Ivo Rook, president at 1NCE.
Ono has worked for 25 years in business development and sales account management for a variety of blue-chip technology brands, including Cisco, Hewlett-Packard, Panasonic and Vodafone. He has expertise in selling a diverse range of products and services, including hardware, software, licensing, IoT connectivity and cloud-based solutions. Most recently, he was senior sales manager for Hewlett-Packard Enterprises, where he was responsible for his products' year-over-year growth of 379% in FY 2019, 289% in FY 2020, and 170% in FY 2021.
"Hitoshi is a master at selling across regions and sectors, and he has a strong working relationship with our partners at SoftBank. He will play a lead role not only in the APAC region, but as 1NCE expands its offerings in 2023 to include a more comprehensive IoT package to customers," adds Rook.
1NCE delivers true cross-border, future-proof IoT connectivity and software services without uncertainty over the lifetime of a device. The majority of IoT projects require multinational deployments, but few mobile network operators (MNOs) have the capability to meet cross-border demands. 1NCE's multimode SIM card enables a smooth transition between different communication standards, with no additional costs for roaming or setup.
More than 10,000 customers worldwide already trust 1NCE with more than 10 million managed connections. The 1NCE IoT Flat Rate can be ordered via the 1NCE Online Shop and the AWS Marketplace. Business customers can also test up to 100 free SIM cards with 12 months of IoT Flat Rate connectivity. All SIM cards are delivered hot out of the box and already activated within a few business days. 1NCE supports all radio standards (2G, 3G, 4G/LTE-M and NB-IoT).
Comment on this article below or via Twitter @IoTGN