TeamViewer enables Health Point Neurodiagnostics to ensure the reliability and quality of EEG devices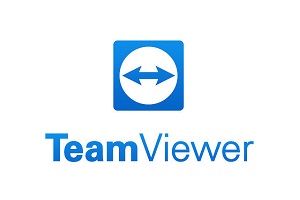 Tampa Bay, United States – Health Point Neurodiagnostics, a remote diagnostic test provider, is using TeamViewer to increase the reliability and quality of their remote EEG ambulatory mobile testing. Thanks to TeamViewer's secure Remote Access and Support solution, Health Point Neurodiagnostics technicians can conduct intermittent monitoring every two hours to ensure the EEG records and video data quality is as expected.
As a fully HIPPA compliant solution provider, TeamViewer enables Health Point technicians to spot an issue with the data, and notify the appropriate personnel needed to restore the data stream. This removes the need for regular in-person checks and greatly reduces the possibility of an unsuccessful test. The regular check-ins help to ensure the data stands up to audits, providing tangible results that the service they provide is meeting particular specifications.
To date, Health Point Neurodiagnostics has easily passed every audit conducted while using the TeamViewer software and connection reporting system.
"It's vital for us to ensure the reliability and quality of our EEG devices for our patients," says Kris Raymer, chief technology officer at Health Point Neurodiagnostics. "TeamViewer has allowed us to remotely monitor our devices and troubleshoot any issues that arise. They have become a necessity in mobile neurodiagnostics, and we couldn't do what we do today without them."
"TeamViewer is excited to see our solutions being used in such an important and critical industry," says Patty Nagle, president, Americas at TeamViewer. "We understand how crucial reliability and quality are for the health care industry and are proud to team with Health Point Neurodiagnostics to help remotely monitor their patients."
Health Point Neurodiagnostics has increased the number of patients that can be served at any given time, improving health outcomes from around 100 to 200 patients per month. As a result, the company continues to expand, growing its workforce and creating more jobs throughout the country.
Read more about the use of TeamViewer Remote Access and Support at Health Point Neurodiagnostics in the case study.
Comment on this article below or via Twitter @IoTGN