Beroe partners with JAGGAER to enable smarter sourcing decisions backed by category and supplier intelligence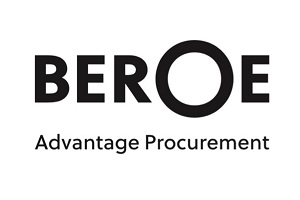 Raleigh, United States – Beroe Inc., a global SaaS-based procurement intelligence provider, and JAGGAER, a global provider in autonomous commerce, announced their partnership, which integrates Beroe LiVE.Ai with the JAGGAER ONE source-to-pay software suite.
Beroe LiVE.Ai is an AI-powered intelligence platform tailored to the needs of procurement and sourcing professionals – providing market intelligence, supplier risk information, category benchmarking, cost models, and market monitoring dashboards.
The recent pandemic, global supply chain disruptions, and continued geopolitical tensions focus the spotlight on procurement and supply chain teams while increasing the level of complexity associated with their objectives. To keep pace with the marketplace, these teams need increasingly more intelligence about supply risk, industry trends, and category dynamics to navigate these challenges.
JAGGAER has integrated Beroe's AI-powered platform, Beroe LiVE.Ai, into its Category Management module, enabling procurement teams to access external market intelligence, data, and insights.
"The partnership empowers JAGGAER customers to leverage the power of external market intelligence for effective category management and deliver greater value to the business. We are truly excited about the possibilities of this program," says Beroe Inc. chief executive Vel Dhinagaravel.
"Beroe provides a valuable extension to JAGGAER solutions, offering our customers deep expertise and comprehensive resources within a number of key vertical industries. Our customers will benefit from robust, predictive, real-time intelligence, and insights. Beroe's success in this field is proven by an amazing portfolio of customers so we're also very excited to be working together," says JAGGAER CEO Jim Bureau.
Comment on this article below or via Twitter @IoTGN