HiveMQ accelerates IoT data ingestion into Google cloud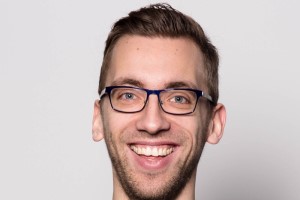 Christian Gotz of HiveMQ
22 September 2022 – HiveMQ, a global specialist in enterprise MQTT solutions, has announced the availability of the HiveMQ Enterprise Extension for Google Cloud Pub/Sub, a new feature that seamlessly integrates MQTT data into Google Cloud. Organisations can now benefit from HiveMQ's flexible, standards-based platform to send IoT data reliably and securely to Google Cloud enterprise services such as monitoring, advanced analytics and machine learning.
"Our goal as a cloud native MQTT broker is to give customers a reliable and scalable solution they can use to deploy business critical IoT systems," says Christian Gotz, CEO and co-founder of HiveMQ. "We now provide the tight integration of IoT data with Google Cloud so customers can more easily adopt Google services like AI and machine learning and derive insights from their data."
Google recently announced plans to retire Google IoT Core, leaving customers with less than a year to migrate their IoT applications to a new service. HiveMQ can replace IoT Core's MQTT data ingestion service to connect MQTT clients using HiveMQ's MQTT broker and then map the MQTT message into Google Pub/Sub.
"With HiveMQ, customers can continue to benefit from advanced Google Cloud services while keeping their ecosystem agile with an open standards-based architecture," adds Gotz. "We're not only making MQTT data ingestion without Google IoT Core easy, we're also helping customers create a more open architecture that can adapt to evolving IoT technologies and support a multi-cloud environment."
The HiveMQ Enterprise Extension for Google Cloud Pub/Sub offers the following capabilities:
Authenticate data using Google Cloud service accounts or WIF tokens, and integrate multiple Google Cloud projects
Seamlessly transfer data between Google Cloud Pub/Sub and the HiveMQ broker with MQTT to Google Pub/Sub topic mapping
Aggregate and distribute messages between the HiveMQ broker and Google Pub/Sub on a per-message basis
Convert MQTT user properties to Pub/Sub attributes and vice-versa using a powerful configuration framework to seamlessly retain data between the HiveMQ broker and Google Cloud
Automatically add MQTT-specific flags such as QoS and retained message to Pub/Sub messages ingested from Google Cloud
Utilise a powerful transformer pipeline to perform additional manipulation of messages in either direction at runtime
HiveMQ 4.9 includes the Enterprise Extension for Google Cloud Pub/Sub, available now for customer preview with general release at the end of September. For more information visit our blog.
Comment on this article below or via Twitter @IoTGN