FS debuts one-stop wireless solutions to deliver a wireless experience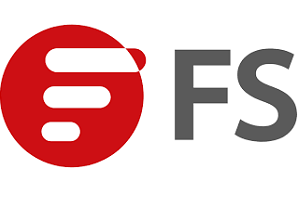 FS.COM, a high-speed network solution provider for data centres, enterprises, and telecom networks, is about to launch a one-stop wireless solution designed for a wireless experience that runs through the whole buying journey of users, from pre-purchase consultation, scheme design, configuration, to operations management. The debut is expected in the fourth quarter of 2022.
FS featured wireless products
To keep up with the ever-changing needs of our customers, FS has further expanded our wireless product line and improved the supply chain planning. A complete range of wireless products are now available from www.fs.com, including indoor & outdoor access points, wireless controllers, and Wi-Fi routers. Designed for seamless connectivity and mobility, they allow you to optimise wireless access to boost your hybrid work and IoT experiences.
FS one-stop wireless solution
FS one-stop wireless solution aims to address different customer needs at different stages along a full customer journey, from deciding what you need to designing a customised wireless solution, from choosing the right wireless products to setting them up in your place. With FS one-stop wireless solutions, professional tech support, and agile services, it will be a breeze to prepare your wireless network with reliability, capacity, and high Wi-Fi speed. We make sure you can enjoy an exceptional and worry-free wireless experience.
"We want to provide more than just wireless products. This move will help us better attend to our customers' needs and make seamless and secure wireless connections easier and simpler," FS technical director Seth Qi says. "With one-stop wireless solutions, we're confident our customers can get the most out of their wireless networks."
As wireless networks keep embracing faster connections, higher user capacity, and greater coverage, FS will continue to innovate and deliver exceptional network products and services to help our customers experience a fast, smooth, and reliable connection on any wired or wireless network.
Comment on this article below or via Twitter @IoTGN