Increasing funding in research and a network launch to drive the 5G technology market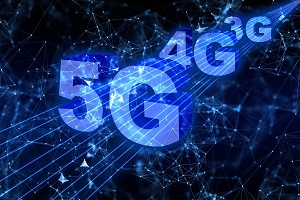 The ongoing research in industrial fields and advances in radio technologies have fuelled expansion of the 5G technology market. Additionally, the recent growth of the 5G technology market has been fuelled by factors such as an increase in internet users, a large amount of data generation and transmission in the industrial and IT sectors, and workplaces that are becoming more digitally advanced, says Pradip Shitole, team lead in digital marketing at Market Research Future.
Applications including the commercial sector, educational institutions, and governmental entities have all been significantly impacted by advances in wireless broadband technologies. Additionally, the governments of various nations are sponsoring research and study to advance their technical skills quickly. As part of its [£250 million (€298.71 million)] open networks R&D fund, the UK government is speeding the development of 5G and 6G technologies, which allow operators to mix and match equipment rather than relying on a single source when developing or maintaining networks.
As a result of these advances, the market for 5G technology is predicted to reach [$612.58 billion (€598.66 billion)] by 2030 and to post a compound annual growth rate (CAGR) of 40.2%.
The role of IoT in development
The internet of things (IoT) has improved automated door locks, air conditioning control, and other equipment. These devices are incredibly reliant on constant internet connectivity. The growing adoption of IoT-based devices has significantly impacted the market share of 5G technology in developed countries. For optimal operation, these gadgets need a dependable, high-quality internet connection. Mainly, apps in the automotive and healthcare sectors have made extensive use of the enhanced internet connection.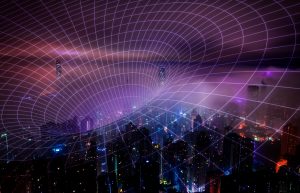 By the year 2030, it is expected that 5G networks will have over 1.7 billion subscribers worldwide. The enhanced bandwidth could achieve up to 10 terabytes per second of download speed. In addition to supporting mobile networks, they are anticipated to support vital communications, enterprise networking, and industrial IoT. The market for 5G technology is anticipated to be driven by rising consumer electronics and wearable technology trends over the study period. The method for error rate control, which also offers exceptional speed for vital processes, has created profitable chances for the global 5G technology market.
Regional analysis
To increase their industrial value and revenue, countries like China have already implemented 5G technology in various essential applications, including mining. The value of the 5G technology industry has also been fuelled in recent years by the expansion of satellite and video communication. The reaction time has decreased to milliseconds, and communication using 5G technology is rated 1,000 times better than current network connectivity. The value of the 5G technology market has expanded due to the industrial sectors' increased use of cloud systems and their production of vast amounts of data necessary for vital operations.
North America is the market leader, with more than two-thirds of the global market share for 5G technology. The nation is also significantly working toward creating innovative technologies and cities. By 2025, the Asia-Pacific region is predicted to generate [$17.55 billion (€17.15 billion)]. The governments of the nations in the area are investing more and more in digitisation, according to experts who predict that Asia-Pacific will soon overtake the top spot. The overall expansion of the 5G technology market has been impacted by the nations' rapid technological advancement and innovation.
The author is Pradip Shitole, team lead in digital marketing at Market Research Future.
Comment on this article below or via Twitter @IoTGN