Libelium grows with acquisition of HOPU, a company dedicated to air quality control for smart cities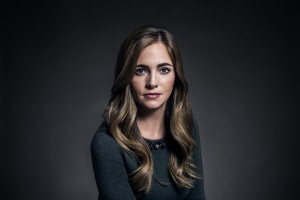 Alicia Asin of Libelium
Saragossa, Spain. 28 June 2022 – Libelium has acquired HOP UBIQUITOUS SL (HOPU), a company specialising in environmental, meteorological and noise monitoring solutions for smart cities.
The operation is part of the growth plan that Libelium initiated following Axon Partners´ establishment as shareholders. This purchase is another step in Libelium's strategy to lead the IoT market with a focus on three major verticals: Smart Cities, Sustainability and Agrifood, with a staff of more than 80.
HOPU has worked with more than 100 cities and customers and has more than 700 devices deployed in Spain and Europe. They are highly competitive in their sector, which has positioned them as a valuable collaborator for partners such as Telefonica, Suez, SICE, Abertis, Cibernos, Signify (Philips), NUNSYS and Televes, among many others. The company enriches Libelium's technological portfolio and know-how in the Smart Cities & Infrastructure and Sustainability families.
HOPU has experienced significant growth in recent years. Libelium was not the only investment offer that the company from Murcia had on the table, but the shared values, the outstanding positioning of Libelium in the national and international IoT market and its ambitious corporate structure, with an eye on the future IPO, were persuasive benefits to opt for this collaboration.
In the context of this purchase, Alicia Asin, CEO of Libelium, comments that "Libelium formalises a great alliance through the acquisition of the Murcian company HOPU and reaches a new business milestone in its growth plan. I absolutely identify with HOPU as a company, its leadership style, its organisation, its drive and its focus on product and service quality".
For his part, Antonio J. Jara, general manager of the smart cities business unit, indicates that "beyond the fact that Libelium is a benchmark and the high compatibility of both companies, we seek to strengthen a highly segmented market, generate value from Spain and join a business project for growth hand in hand with AXON Partners".
With this acquisition, Libelium becomes stronger and Alicia Asín will continue to be its CEO. The group will now have three locations, two in Zaragoza (headquarters in the World Trade Centre Building and the logistics warehouse on Calle Gutenberg) and one in Ceuti, Murcia. For commercial purposes, the Smart Cities Business Unit will be headed by Antonio J. Jara, former CEO of HOPU. This structure lays the organisational foundations for integrating future acquisitions.
Staff from the different Libelium offices in Murcia and Zaragoza have already held numerous joint work sessions to establish the new synergies and strengthen the union between the two teams.
Comment on this article below or via Twitter @IoTGN