PETRONAS Lubricants International celebrates partnership with CNH Industrial brands with development of new and improved lubricants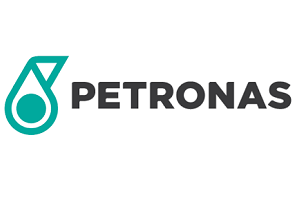 London, United Kingdom. 30 June, 2022 – PETRONAS Lubricants International (PLI) has renewed its partnership with celebrated makers of agricultural and construction equipment, Case IH and New Holland Agriculture and CASE Construction and New Holland Construction, to announce new products to its already successful PETRONAS Tutela, Akcela & Ambra multi-traction ranges.
The longstanding partnership between PLI and CNH Industrial has been powering the company's brand's hard working equipment, with great technical output, with their expertly made Ambra and Akcela lubricants which are specifically designed to ensure all CNH Industrial machinery can perform to its highest standard, even whilst under extreme pressure. Akcela is also the recommended lubricant for STEYR tractors. The shared expertise of engineers and scientists from both PETRONAS and CNH Industrial have produced this high tech lubricant designed to surpass the top performance requirements throughout the agricultural and construction machinery industries.
Launching from April 2022, PLI has now announced an updated range of PETRONAS Tutela, Ambra and Akcela products, specifically for the use on CNH Industrial's brands machinery. The new PETRONAS Tutela CNH Industrial products will also include the well known professional co branded packaging; that further strengthens the relationship between the two companies.
The new product ranges will include updated and improved CNH Industrial specifications for the gear, hydraulic and grease solutions. These products underwent significant clutch friction testing in order to meet new performance requirements from CNH Industrial at their in-house facility. The new fluids were tested against a base line of twelve different friction materials, resulting in rationalisation and simplification of both hydraulic and gear oils. As the officially recommended range, PETRONAS scientists work in close collaboration with the CNH Industrial team at the santena global research & technology centre to co engineer lubricants that keep equipment thriving through long hours, extreme temperatures and tough terrain.
Equipment produced by CNH Industrial often works in extreme conditions year round, and must always deliver. PETRONAS and CNH Industrial are committed to preventing costly maintenance, giving their customers peace of mind to do their jobs with confidence.
Domenico Ciaglia, regional managing director EMEA, PLI, says "We are proud to celebrate over 25 years of collaboration with CNH Industrial, and also to continue to develop and expand our partnership with our innovative new range of PETRONAS Tutela, Ambra and Akcela oils. Together, we will further enhance the performance and dependability of CNH Industrial Agriculture and Construction machinery and continue to be the recommended lubricants solution."
Rosella Risso, vice president agriculture – global parts & service, CNH Industrial, says "PETRONAS has been a long-term partner for CNH Industrial.  Our teams of researchers, scientists and mechanics have been working together for decades, and as a result of our successful collaboration, we continue to create even better products. As our machines develop, the lubricant solutions do as well, and we are excited to be expanding our range with PETRONAS to ensure our machines deliver ultimate performance."
The new PETRONAS Tutela, Ambra and Akcela products, recommended for CNH Industrial, are now available and will be gradually introduced to machines throughout the rest of the year.
Comment on this article below or via Twitter @IoTGN