CODA raises over £3mn to digitalise the built environment with smart IoT solutions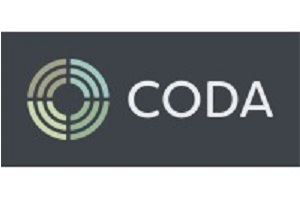 Innovative IoT and digitalisation business, CODA Cloud Ltd, has raised £3.2 million (€3.72 million) with UIL Limited, an investment fund managed by ICM Ltd, acting as investor.
CODA's cutting edge internet of things (IoT) and data visualisation solutions provide powerful insights for commercial properties and their assets. CODA supports its customers to reduce energy usage, optimise operational costs and achieve environmental, social and governance (ESG) commitments.
Dan Shields, CEO of CODA says, "By digitalising the harshest industrial and commercial environments, CODA delivers tangible business benefits for customers and the stakeholders visiting these sites. This successful investment round with UIL enables our growth plan.
ESG consideration is part of ICM's investment philosophy, and the company actively engages with investees on its ESG programmes as part of its investment strategy. Given that IoT and digitalisation are key components in the delivery of corporate ESG programmes, this partnership is a natural fit and we are delighted to have the backing of this institutional investor."
Jon Groocock, senior analyst at ICM Limited adds, "With nearly 40% of carbon emissions coming from the built environment, we are keen to support CODA's digitalisation solutions. This cloud based technology can assist in optimising operational performance of buildings and minimise their environmental impact, enabling companies to progress their net-zero policies, while also delivering social and governance benefits with substantial cost savings."
As ESG strategies become increasingly more important for the world's leading organisations and global carbon emissions targets draw nearer, it is essential that businesses strive for compliance. CODA's innovative solution has a vital role to play in this emerging landscape.
Comment on this article below or via Twitter @IoTGN