Cyngn launches infinitracker: A GPS asset tracker and IoT gateway with 15-year battery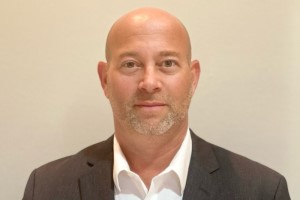 Lior Tal of Cyngn
Menlo Park, California, USA – Cyngn, a developer of innovative autonomous driving software solutions for industrial and commercial applications, announced the launch of Infinitracker, a global GPS asset-tracking device and Internet of things ("IoT") data collection gateway with up to 15 years of battery life. The Infinitracker product aligns with Cyngn's mission to create new data insights in industrial domains such as manufacturing, fulfillment, logistics, construction, and mining.
Infinitracker is designed to attach to anything you wish to track, such as shipping containers, pallets, equipment, or vehicles. Attaching Infinitracker to the asset will allow users to view its precise location, speed, temperature, and direction of travel. A significant upgrade to existing asset trackers, Infinitracker comes with a battery that lasts up to 15 years and can also collect data from other sensors via Bluetooth.
"As we continued to explore opportunities where Cyngn can provide substantial value for supply chain, logistics, and other industrial applications, it was immediately clear that Infinitracker is the perfect complement to our industrial vehicle autonomy and data analytics suite," states Lior Tal, Cyngn's CEO.
"With today's technology, there is no reason to have to spend time wondering about the location or condition of your inventory; global data should be visible to you in real-time. Infinitracker brings us a new level of asset visibility with its IoT gateway capabilities and 15-year 'set-it-and-forget-it' battery life. We are excited to introduce Infinitracker as yet another way our customers can benefit from additional data insights integrated into their operations."
Using a global SIM card, Infinitracker pushes data to the cloud from its built-in sensors or tethered Bluetooth devices anywhere in the world. Users can access data analytics either through Cyngn's Infinitracker web portal or integrate with other asset management systems via API.
Infinitracker is a new value-added product for the Company's autonomous vehicle and Cyngn Insight clients and a simple, cost-effective means for new and potential clients to explore how the Cyngn Insight analytics platform can enhance an organisation's operations.
For more information, visit here.
Comment on this article below or via Twitter @IoTGN