How the IoT sector can prepare for energy price hikes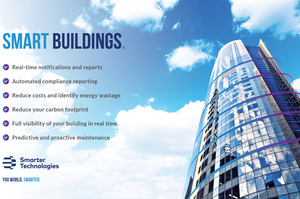 The world is currently facing a crisis over soaring wholesale gas and electricity prices, which have been further exacerbated by the war in Ukraine. Gas and power prices have increased to unprecedented levels, creating a challenging operating environment for every business and consumer. In this climate, companies need to look at the controllable factors in this case, monitoring, reducing and optimising energy consumption, says Matthew Margetts, director of sales and marketing at Smarter Technologies Group.
Switching suppliers is not a viable solution 
The truth is, there is no such thing as cheap energy costs at the moment. All suppliers are faced with increasing wholesale prices, which means that your energy cost-saving tactics need to come from within the business.
Saving on your energy costs is as easy as IoT
On average, 30% of the energy consumed in commercial buildings is wasted. This signifies a massive opportunity for facilities to thus reduce their energy consumption costs by 30% by identifying and reducing wasted energy.
Smart building technology gives companies and owners greater control over the building's environment and operations, including its energy operations. These connected solutions can be used to identify parts of the building where energy is being wasted and locate where costs can be minimised. In addition, pre-defined automations can ensure that energy is only being used when it is needed. Smart building systems can be retrofitted to existing buildings, which means they are within reach without moving or building new premises.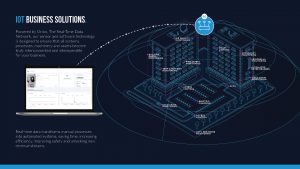 By using the Internet of Things (IoT) to connect your electrical and mechanical systems to a cloud-based building energy management system such as Smarter Technologies' SmarterView platform, you'll have access to data and insights that offer actionable insights for innovations and cost-saving solutions.
The IoT connects building systems through networked IoT sensors or devices, which then send and receive data between building systems and equipment. With all your building's data in a single analytics and reporting platform, you'll get a visual snapshot of which facilities and equipment are experiencing high energy usage. Best of all, this can all be done remotely, minimising manual readings and inspections.
Simple examples of efficiencies to implement are automated lighting and heating, ventilation & air-conditioning (HVAC), dictated by occupancy sensors. Or, using real-time data, you can decide that a component is being overworked or underused and adjust your operations accordingly. These and other reductions in waste and energy use can help business owners make some impressive savings.
Harness active energy efficiency measures
Measures such as increased insulation and higher efficiency equipment are passive means to reduce overall energy demand. When we talk about active energy efficiency measures, this refers to automated demand response and dynamic energy optimisation enabled by energy management systems. These solutions can provide demand flexibility to match intermittent renewable generation.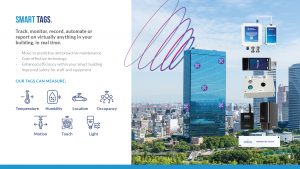 Energy optimisation technology can control a building's energy use based on the real-time carbon intensity of the grid. It coordinates clean heating resources with backup fossil fuel equipment to minimise demand on the grid along with carbon emissions. With improved demand flexibility and resilience, businesses can coordinate high energy consumption periods with times that energy demand is lower, and thus cheaper. It balances the use of renewables and fossil fuels in an optimised way, creating a more sustainable energy solution.
Additional benefits of energy optimisation systems:
Actively reduce energy use and demand
Improve occupant comfort, health and productivity
Improve facility resilience
Improve reliability
Remote management
Reduce emissions
The energy-saving stats speak for themselves
In commercial buildings, basic automated building controls can save 10-15% of energy
More advanced functionality can save an additional 5-10%
Integrating building systems can yield incremental energy savings of 8-18% over basic HVAC and lighting control
Energy Information Management Systems using advanced metering infrastructure and monitoring save an average of 3%
Automated fault detection and diagnostics can save an average of 9%
Grid-interactive Efficient Buildings (GEBs) can harness active demand management to reduce energy costs by up to 20%
Sources:
https://www.pnnl.gov/main/publications/external/technical_reports/PNNL-29078.pdf
https://betterbuildingssolutioncenter.energy.gov/beat-blog/smart-energy-analytics-are-key-building-energy-and-cost-savings
https://www.aceee.org/sites/default/files/eo-smart-buildings.pdf
https://rmi.org/insight/value-potential-for-grid-interactive-efficient-buildings-in-the-gsa-portfolio-a-cost-benefit-analysis
Monitor, manage, go smart, and save: These days it's a business imperative
Smart solutions such as IoT-enabled energy management are no longer a 'nice to have'. Companies that are looking to survive (and even thrive) amid the energy crisis need to harness the power of technology to save energy costs at the source, with the added benefit of working towards net zero objectives.
The author, Matthew Margetts background includes working for blue-chip companies such as AppNexus, AOL/ Verizon, and Microsoft in the UK, Far East and Australia.
Smarter Technologies tracks, monitors and recovers assets across the globe in real time, providing asset tracking systems to the open market and fulfilling the world's most complex asset tracking requirements. Its services cover a wide range of business sectors, products and equipment from container or pallet tracking to military-grade devices; and can be used across a broad spectrum of industries. It also provides smart building solutions for modern businesses, offering wire-free, battery-powered and low-cost IoT smart sensor technology.
The author is Matthew Margetts, director of sales and marketing at Smarter Technologies Group.
Comment on this article below or via Twitter @IoTGN