Streamlining processes with external expertise to reduce administrative headaches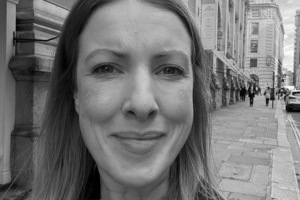 Mandy Chapman of Symatrix
A skills shortage among in-house staff is proving to be a barrier for 42% of organisations in effectively implementing cloud-based HCM (Human Capital Management) and enterprise resource planning (ERP) systems today, according to findings in research by Symatrix.
It's an issue that certainly looks to be worsening, says Mandy Chapman, head of Oracle Practice and Process Design at Symatrix, with the BBC stating that the UK is heading towards a catastrophic digital skills shortage, made worse by the fact that young people taking IT subjects at GCSE exam level (taken by 15 and 16 year-olds) has dropped 40% since 2015, while demand for artificial intelligence (AI) cloud and robotics skills is continuing to soar.
Easing the strain on the few professionals that are able to work with HCM and ERP systems is critical as 24% of staff are typically being consumed by administrative tasks. As more workers are then forced to work overtime, into evenings and sometimes even into weekends, there's a higher risk in terms of both company compliance and the mental and physical health of those employees. According to the World Health Organization, long working hours equates to not only poor wellbeing, but also poor physical health, with those working 55 hours or more a week risking a 35% higher chance of stroke when compared with a working week of 35 to 40 hours.
As in-house skills become harder to find, businesses are increasingly outsourcing work and investing in managed services solutions to ensure effective management of these platforms, with such a solution allowing them to focus on other areas of the business. The need to adopt the correct technology is crucial as almost a fifth of IT decision-makers identified a lack of workforce/performance management technology among the biggest challenges they currently face. More than two fifths also identified difficulties integrating such systems to ensure they provide optimum benefit to the business.
Freeing up time, however, is just the tip of the iceberg when it comes to outsourcing management of these systems, with the right partner able to streamline a range of processes and improve efficiency across the organisation.
A fresh set of eyes
In addition to upscaling an in-house team, having the right expert to analyse the current operations in a business can allow for a variety of quick wins to be identified that can quickly add up to significant improvements. Never has it been more important to lift the lid on current ways of working and with an external expert bringing new thoughts, fresh ideas and much needed challenge, organisations are finding new and unexpected value hiding in plain sight.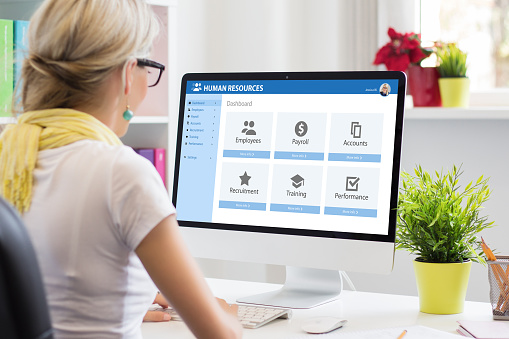 For many, bringing in a specialist partner can get to the core of why an organisation currently operates in the way it does, whether they're making full use of the technology they have, and if there are any effective alternatives to the current way of doing things. It's all about questioning the status quo to see if improvements can be made. This helps tackle the issue of a lack of skilled support and resources identified by one in five IT decision-makers (20%). Some organisations have seen as much as a 20% reduction in full-time equivalent (FTE) requirement, simply by reviewing and modifying core business processes.
Take for example an organisation that's looking to make enhancements to how it operates its payroll system. Sometimes, the processes behind such a system aren't fully understood by professionals in the business, they're understandably more focussed on ensuring that the system does what it needs to do to enable employees to be paid. A detailed walkthrough however can look at every process in depth to see where any changes can be made, enabling organisations to benefit from efficiencies they previously hadn't identified. This can be quite an eye-opening experience for all stakeholders.
Building the business case with effort reviews
Building the case for bringing in external help has always been tricky for organisations that don't fully understand where savings can be made. A highly effective technique for helping to build the case is to look at the current administrative effort. Going back to the payroll example, imagine being able to assess the time and effort for a large payroll team to manually calculate certain elements of pay.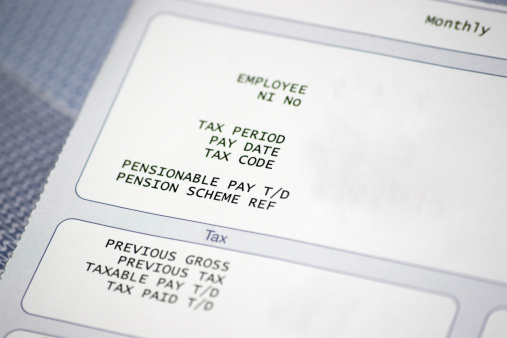 One transaction type could be taking two FTEs worth of effort per month. When compared to the cost of enabling your technology platform to automate this, the business case could be very clear cut. Removing even the smallest errors in a transaction, which can add up to a significant amount over the course of the month, can result in significant FTE savings.
Depending on the business, it could be that the payroll department actually runs more efficiently with fewer people. This could lead to decisions to be made in the short-term, such as how to redirect and upskill employees to more value adding activity, rather than the mundane administrative tasks of today. In some cases, redundancy may be the right answer, but more often than not, upskilling key people can help to provide better services and products to the organisation.
The war for talent – no end in sight
In this same vain and as post-Covid recovery grows, economies around the world and their corresponding job markets continue to offer new opportunities. Organisations also need to view outsourcing and investment in managed services solutions with the right external partner as an opportunity to develop their employer brand.
Now, the war for talent is moving in a new direction, and as power increasingly shifts away from companies towards the workers, they now have a responsibility to ensure their talent is aligned to the right area of the business. With a fairly shallow talent pool creating hurdles in the job market, organisations need to enable the right skill development in those employees and create conditions where their value is best placed within the business. Therefore, sweeping away the sea of transactional heavy manual admin is critical to a function's success.
Ultimately, for businesses to truly benefit from HCM/ERP systems in the cloud, they need to utilise the correct external expertise and solutions where necessary to ensure they reap the benefits, with 34% of respondents expecting to see a reduction in administration costs. In addition, however, employing the solutions of a comprehensive and skilled partner allows them to truly analyse every process within their ecosystem.
Whether via simple 'process walkthroughs', diagnostic health checks or full end to end process workshops, businesses can very simply enable efficiencies and value that they may never have been able to identify before. Visibility is key and a fresh set of eyes can help to cut through the smog and bring clarity to ever more complex situations. Building strong process foundations and enabling your technology investment to work harder can offer endless opportunities to look after people by tackling wellbeing issues and broadening career prospects. This also helps to develop employer brand and ultimately businesses' bottom line.
The war on talent will only gain momentum but having people, their wellbeing, and their careers at the centre of your strategy can help win one small battle at a time.
The author is Mandy Chapman, head of Oracle Practice and Process Design at Symatrix.
Comment on this article below or via Twitter @IoTGN