IoT solution providers now can integrate LoRaWAN connectivity with thingPark embedded OEM program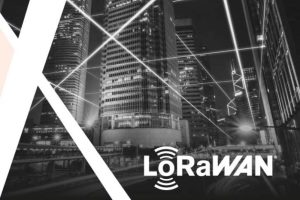 By leveraging Actility's extensive interoperability and the ThingPark platform technology, OEMs can immediately deploy any gateway or device of the fast-growing LoRaWAN ecosystem. Aggregation of sensing data and mediation to all IoT platforms is achieved at any scale with robust industrial grade performance. ThingPark Embedded dramatically reduces integration as well as ongoing maintenance and support costs, while enabling OEMs to stay at the forefront of LoRaWAN standard compliance without a need for dedicated R&D resources.
OEMs can immediately address the explosive demand for LoRaWAN sensing and deliver all-inclusive turnkey LPWAN solutions to customers, with flexible pricing (per device or per gateway) as best suited for each use case.
Accelerate your sales, reduce overheads
The sales process of device manufacturers, IoT Dashboard and application providers if often slowed down by the need to integrate a LPWAN network platform. Performing a light integration of open source components is not a viable solution as support and maintenance costs imply to invest progressively in a full R&D team dedicated to LoRaWAN and deal with the complex interoperability and regression testing problems that come with any open networking technology.
By contrast ThingPark Embedded is a professionally supported product leveraging the global experience of thousands of field deployments with virtually all existing LoRaWAN devices. Built according to rigorous industrial grade quality and regression testing standards, ThingPark Embedded ensures that your teams will focus on your value added to the vertical market, and not day to day troubleshooting.
Your sales teams can provide a whole solution which accelerates the sales cycle and increases the value of your delivery. The wide ecosystem interoperability also makes it easier for your delivery team to support end customers deployment for any IoT use case, with a capability to quickly incorporate any technology from the large LoRaWAN ecosystem, pre-tested by Actility.
Replicate and scale
LPWA Network Management is a key part of any IoT solution and must be reliable and scalable. Custom case by case integration is too costly and falls apart as soon as a customer starts to scale. The LoRaWAN ecosystem is very dynamic, with a thriving ecosystem that brings new enhanced products to the market every month. End customers become aware of new products and keep requesting for new sensors or upgrades. Ad-hoc integration quickly leads to specific code for each customer and a maintenance nightmare.
Scaling-up comes with its own challenges, such as management of radio spectrum in presence of interference, optimum use of macro-diversity to reduce packet error rate while minimising the power-consumption of devices. These are complex problems which require dedicated R&D teams and support. Last but not least, upgrading large live networks with service continuity, ensuring absence of regressions with high device heterogeneity are extremely complex tasks.
For Solution Providers, the best way to replicate and scale is to leverage a professionally supported and proven LPWAN middleware component which will take care of heterogeneity, non-regression, scaling and other network specific problems. Actility provides 24/7 global support, industrial grade HA architecture including geo-redundancy and strict SLAs.
LPWA network management is in our DNA. Actility delivers the most advanced and evolutive LPWA connectivity management solutions available on the market. Our ThingPark platform is the most advanced, flexible and reliable LoRaWAN connectivity platform, managing over 35 000 LoRaWAN gateways around the world and powering most Tier-1 LoRaWAN networks. We co-authored the original LoRAWAN spec and continued to lead the LoRa Alliance technology committee. Through constant innovation, we make it our mission to deliver everything you need to complement your offer by a fully secured and manageable LPWAN platform. Your teams can focus on what they do best: providing added value to your customers.
Provide the technology under your own brand, customised to your needs
ThingPark Embedded is an OEM-type offer for Solution Providers to include Actility LPWAN platform in their solution or product as their own. By doing so, Solution Providers consistently deliver a complete solution to their customers which will include sensors, LoRaWAN infrastructure and applications and may brand it as their own.
In this flexible offering, everything can be customised, we support IaaS models leveraging our global datacentres, SaaS deployments on your cloud or the end-customer's cloud and even on-prem deployment on small appliances. We also support all combinations, because each customer and use case is unique.
Through the ThingPark Embedded technology, you can follow your customer LPWAN need from small PoCs to large multisite or city scale deployments, at their own pace. We always ensure carrier-grade IoT connectivity and remove all complexity from upgrades and scale-up, so your teams can focus on growing the account, not project management.
A "Network of Networks" approach to global roll-out
With ThingPark Embedded, Solution Provider can address 90% of their market with a replicable, all-inclusive, low-touch solution including hardware and connectivity. However, as projects scale, there is often no such thing as one size fits all: customers need to deploy in multiple countries, may want to leverage existing public networks or private networks from business partners.
ThingPark Embedded allows Solution Providers to offer a flexible approach to LoRaWAN connectivity. Actility ThingPark Exchange Roaming and Peering Hub delivers our vision of a "network of networks". Any private network connected to ThingPark Exchange can connect to any other network, leveraging the standard LoRa alliance network to network multi-vendor interfaces. This means that Solution providers can deploy devices in any network and collect data through peering from their own network platform, without a need to adapt to the local APIs of each foreign network.
This also means that Solution providers leveraging ThingPark Embedded can sell to any LoRaWAN network worldwide, including those not based on Actility ThingPark, as long as they are connected to ThingPark Exchange hub. The hub also enables interconnect of private networks, a powerful way to enable logistics and supply chain use cases across multiple organisations.
Actility can facilitate the scale up of your LoRaWAN connectivity infrastructure by shipping pre-staged gateways worldwide. Our large portfolio of gateway partners ensures that we always have a solution for a given country regulatory requirement and best suited for each use case, including for example ATEX certification for Oil&Gas, mining or chemical industry use cases. When shipping gateways to scale private networks is too costly, we can also offer introductions to our many public network services providers or even entirely manage the use of their public network connectivity or own network extension services.
The network of networks vision allows Solution providers to build IoT infrastructure without limits, ensuring consistent data delivery and gaining agility while allowing easy scalability and eliminating integration costs.
ThingPark Embedded, a partnership for growth. Connect to the ecosystem and sell!
Actility believes that partnership and focus are the recipe for success in IoT. We have already partnered with more than 70 different solution providers and over 50 operators and service providers, all over the globe.
This is a 2-way partnership: our engineering focuses on delivering best of breed networking technology, but every day our sales also introduce partners' solutions for customers looking for whole solutions to a specific use case. The ThingPark platform is also a business platform, leveraging a central solution catalogue and marketplace that help our sales team, our integrators and distributors to rapidly identify the best components to address customer needs. ThingPark is also a business accelerator, providing a dependable foundation for the building of new solutions.
With ThingPark Embedded, Actility delivers multiple advantages:
A specific tailored financial model, more attractive as it delivers inferior R&D costs required to reach industrial level.
Full API capability to integrate ThingPark into your product
Full Solution provider end user experience
Interoperability Engine test for devices
The most advanced sensors' decoding database for easy integration of 3rd party devices
Integration of Solution Provider Connectors allowing ThingPark Community to connect with your application
Because the ThingPark platform focuses on interoperability, devices and applications designed for ThingPark Embedded can be deployed on any network, directly or through network peering, and collectively this solution ecosystem is a compelling offer for customers' evolving IoT requirements.
Through Actility's reach, solution providers can accelerate their go-to-market, broadening their solution scope through the ThingPark Product Suite and interoperable products, solutions, or services offered by other partners. Through ThingPark Market, Actility's B2B IoT marketplace, OEMs can accelerate worldwide exposure to a qualified audience and accelerate product adoption.
A growing community of Partners
Solution providers all over the globe have already joined our ThingPark Embedded program, such as Ailux, Indutrax, Kingfin, McCool Controls, Omnitabz, Uniotec, or Wika Alexander Wiegand, among many others, are leveraging ThingPark Embedded to offer best-in-class LPWAN infrastructure to their customers, seamlessly integrated into their own solutions and platforms.
The combined innovation driven by ThingPark Embedded partners delivers value across all sectors of the economy:
Solvera Lynx, an energy management solution provider, deploys energy monitoring sensors and management systems for factories. Solvera Lynx has helped create many success stories: in Slovenia's oldest and biggest cement factory , producing 3.180 tons of clinkers daily, and with an energy bill over 9 million euros, became one of the most energy-efficient cement factories in Europe through IoT solutions connected to ThingPark Embedded.
InfiSense work on offering cloud-based software and service platforms to streamline complex workflows through IoT. Infisense leverages ThingPark's extensive interoperability to offer sensing and aggregation solutions that achieve unparalleled 360° data collection to their customers.
SmartBox Panama is uses ThingPark Embedded to make solar energy accessible and connected through high-quality and low overhead IoT offers.
Try ThingPark and make an informed choice
Nothing replaces firsthand experience with a product. You can try the IaaS version of ThingPark at no cost on Actility ThingPark Community. Most of the features of our commercial platforms are available to try. The ThingPark Community portal is designed to support your journey towards seamless integration of LPWAN technology, whether you are a hardware, application of solution developer, a System Integrator or a Consultant.
When you are ready to scale and need a platform with SLAs and commercial support, or need to deliver on-premise private networks, ThingPark Embedded is your next step towards industrial grade, flexible and LPWAN support.
Comment on this article below or via Twitter @IoTGN