Siemens acquisition of Wattsense exploits new IoT and SaaS synergies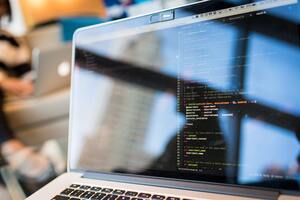 The announcement earlier this month that one of the oldest tech firms on the planet has acquired one of the newest is a signal of exciting times in both the IoT and SaaS markets.
Siemens issued a press release on October 06 that confirmed the acquisition of Wattsense, which provides hardware and software for plug and play IoT building management systems. Wattsense launched in 2007, and is based just outside Lyon, in France. It is the latest in a series of acquisitions made by the German conglomerate, which recently celebrated 174 years in business.
Where IoT meets SaaS
The Wattsense business will sit within Siemens' Buildings Automation division. This is an area that has been a major focus for growth over the past couple of years, and the business line's CEO, Henning Sandfort, remarked that Wattsense's SaaS business model will "perfectly complement" Siemens' client portfolio and will accelerate IoT adoption into a wider range of buildings.
This sense of synergy gives a new perspective on how IoT and SaaS can combine in a B2B marketing environment. Specifically, Siemens envisages that the technology will encourage the adoption of IoT solutions by schools, retailers, offices and warehouses, to give just a few examples, says Jocelyn Brown, freelance technology writer. In addition to providing convenience and efficiency, the systems can also help businesses to meet their sustainability goals by enabling smart energy management practices.
How does it work?
There's nothing inherently earth-shattering about the IoT solutions that Wattsense delivers. Proptech that manages environmental control and maintenance scheduling while providing convenience to occupants through automated functionality and connectivity is what IoT is all about. The difference lies in the way the technology is deployed.
Commercial IoT adoption rates are typically stifled by cost and inconvenience factors, with legacy systems seen as a major obstacle in many businesses. The plug and play nature of Wattsense's solution reduces these barriers and makes the latest IoT technology accessible to all. It is also easily scalable from one site to multiple locations.
A growing business
Siemens has been at the forefront of innovation since the mid-19th century when the company created Europe's first long distance telegraph line. It stretched 500 km between the German cities of Berlin and Frankfurt. Over subsequent years, the company led the way in everything from dynamos to avionics.
Fast forward to the 21st century, and Siemens Smart Infrastructure has been one of the pioneers in smart buildings and the digitalisation of commercial infrastructure. With more than 150 products in its existing digital portfolio, it currently has approximately 2.3 million devices connected to its cloud platform.
It currently generates annual revenue of around €700 million ( $815 million), a figure that it has committed to doubling by 2025, through a combination of organic growth and strategic acquisitions. The addition of Wattsense's technology, know how and business processes will certainly contribute towards meeting this ambitious goal.
The author is freelance technology writer, Jocelyn Brown.
 Comment on this article below or via Twitter @IoTGN