CSG supercharges customer engagement solutions with acquisition of Kitewheel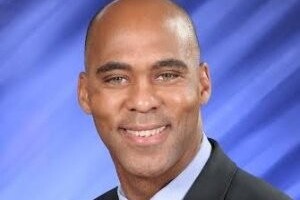 Alfred Binford of CSG
CSG, the provider of innovative customer engagement, revenue management and payments solutions that make ordinary customer experiences extraordinary, announced the acquisition of Kitewheel, the provider for customer journey orchestration and analytics.
The acquisition unites respective industry providersand propels CSG into new industry verticals, unlocking a $10 billion (€8.44 billion) global market growth opportunity that further extends the company's position in customer experience management.
"Kitewheel is a natural extension to CSG's customer engagement portfolio and strengthens our presence in faster growing industry verticals like retail, financial services and healthcare, which further diversify our revenue mix and customer base," says Alfred Binford, president of customer engagement for CSG.
"Kitewheel's expertise and established market leadership will enhance our ability to deliver greater value to new customers around the world and turbo-charge the global expansion of our customer engagement business."
According to Forrester's research on "How to Choose the Right Tech for Your CX Needs" (June 29, 2021), "[c]ustomer-obsessed firms must break down organisational silos to focus on the needs of their customers. But disparate and overlapping technology investments severely hamper their collaboration efforts."
The combination of CSG's digital customer engagement technologies and Kitewheel's journey orchestration and analytics SaaS technology creates a powerhouse, cloud-based, engagement platform that orchestrates real-time, contextually relevant customer experiences for leading brands. The result is a real-time interaction management platform that bridges the gap between information silos and taps into the power of unified customer interaction and behavioural data to produce meaningful, end-to-end customer journeys.
"In today's hyper-connected, hyper-personalised world, the ability to offer differentiated customer experiences can make or break a company and brand," says Mark Smith, president, Kitewheel. "By joining the CSG family, Kitewheel brings added scale to our combined customer engagements portfolio, tying together CSG's proven products, experiences practice, journey orchestration, analytics and communication engagement channel solutions. These real-time interaction management capabilities are unmatched in the industry and offer an end-to-end solution with the agility and intentionality companies need to wow their customers."
CSG and Kitewheel have already successfully sold and delivered multiple customer wins worldwide, including a full-suite deployment at global banks. The financial services giant turned to CSG and Kitewheel to simplify and automate its mortgage notification process and comply with various regulations.
The bank increased its digital customer notifications by over 10%, reduced paper and postage costs and improved overall operational efficiency. Based on the success of the mortgage use case, the bank has since expanded the CSG-Kitewheel technology suite to other lines of business in its ongoing effort to provide optimised micro-journeys for exceptional and personalised customer experiences.
Building on a successful partnership that began in 2018, this acquisition combines two industry providers CSG, a global provider in the Gartner Magic Quadrant for Integrated Revenue and Customer Management and Kitewheel, a provider in The Forrester Wave; Journey Orchestration Platforms, Q4 2020 and a visionary in the Gartner Magic Quadrant for Digital Marketing Hubs.
For more information on CSG's customer engagement solutions, visit here.
Comment on this article below or via Twitter @IoTGN