Dynatrace expands strategic partnership with Atlassian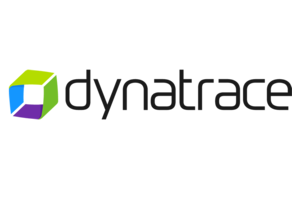 Atlassian has selected Dynatrace as a launch partner for its Open DevOps initiative, which combines Atlassian products and solutions from key partners to deliver full lifecycle value to customers.
As part of this, Dynatrace is in the observability category, offering six integrations with Atlassian to ensure our shared DevOps customers can use the Dynatrace observability platform along with Jira Software as well as Bitbucket, Bamboo, and Opsgenie via robust integrations to deliver innovation faster without sacrificing quality.
With this approach, developers, operations, and SRE teams can rely on a single source of truth, natively monitor, and evaluate Service Level Objectives (SLOs) in production and pre-production, and benefit from an enterprise grade control plane that can automatically orchestrate the delivery and roll-back of code across the DevOps pipeline.

In addition, Dynatrace's Davis AI provides development teams with precise root-cause analysis with code-level detail. This enables teams to proactively resolve anomalies, often before they impact users, and provides AI-powered insights that improve release confidence. With this partnership, our customers can also expect events, product tutorials, and customer solutions workshops in the near future.
"We built the Dynatrace platform to enable organisations to innovate, drive digital transformation, and achieve better business results. DevOps is at the core of that, and together with Atlassian we are making it even easier for teams to develop great software," says Eric Horsman, global director of strategic alliances at Dynatrace.
"Dynatrace's unique approach to observability unifies AIOps and continuous automation, helping teams build new cloud-native apps faster and with greater consistency and confidence. We are pleased to partner with Atlassian to enable leading organisations around the world to succeed and grow their DevOps initiatives faster."
Visit the Atlassian Marketplace to explore the integrations. To learn more about how Dynatrace complements and enhances Atlassian, see Atlassian monitoring.
Comment on this article below or via Twitter @IoTGN