More value: Why some IoT stocks are hot at the moment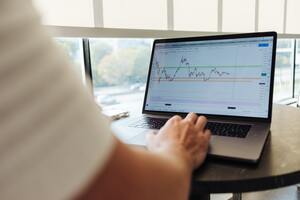 Google recently announced that it was investing $450 million (€373.52 million)in home security company ADT, effectively raising the price for both companies' stock value. This uptick in Google and ADT value may make it an attractive investment potential for some stock investors.
Investing in the Internet of Things (IoT) stock is a good way to profit from it, but it also comes with risks. So, asks freelance writer, Jocelyn Brown, what should investors know about IoT stocks?
Firms are increasing their IoT investments
Stock value is heavily reliant on the industry of which they are a part. According to Gartner, almost 50% of companies in countries including the UK, Australia, India and the US are increasing their IoT investment. With more businesses and even private consumers investing in IoT, the demand for them and the eventual price of each stock will be higher.
Selling when demand is high ensures that profits will be higher and investors can use the profits towards more investments that can enhance their portfolios. A continuous increase in demand is the biggest reason why investors are quick to jump on IoT stocks in the present market.
Multiple IoT stocks available
One of the best things about investing in IoT stocks is that there are a lot of stocks to choose from, so budding investors can take a comprehensive look at which stocks perform best over an extended period of time. This can help those who are a little skittish about risks to find IoT stock options that have stabilised.
Those who are looking for the next big IoT company can also keep their eye out for promising stocks to purchase. Having a lot of IoT stocks to choose from in the market can also help to train newer investors to experiment with their comfort zones so that they may be able to adjust their approaches to buying and selling stocks they wish to add to their portfolio in the future.
The risks
Naturally, there are always risks that are involved, even from established tech companies. Last year's economic downturn saw businesses shut down, and the production and sale of IoT devices was temporarily halted.
One of the biggest risks to IoT stocks is data security breaches, which can cause a sudden drop in demand, along with a falling stock price. It is also worth studying if there are any emerging government regulations that may force companies to amend their software or hardware, as this may also have a detrimental effect on stock value.
Investing in stocks is all about anticipating trends, studying the likelihood of profit, and pulling out at the best moment. Those wishing to invest in IoT stocks need to brush up on their knowledge of the market and any trends that may affect the value. As large companies are continuing to extol IoT, the future of some IoT stocks is bright.
The author is freelance writer, Jocelyn Brown.
 Comment on this article below or via Twitter @IoTGN