Silicon Labs and Yeelight deliver smart lighting compatible with seamless setup in the Google home App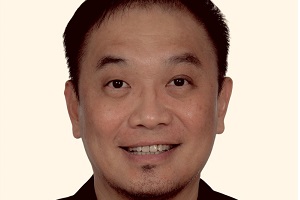 LM Wang of Silicon Labs
Silicon Labs, a provider of silicon, software, and solutions for a smarter, more connected world and Yeelight, a smart lighting provider preferred by 3.2 million global users, announced a collaboration on a new smart LED light bulb to support Seamless Setup in the Google Home app.
The Yeelight Smart LED Bulb M2 multi-color light bulb is designed with Silicon Labs' Bluetooth BG21 SoC, enabling reliable wireless connectivity and allowing users to connect and control smart home devices in the Google Home app without requiring other applications.
"The new M2 Yeelight light bulb meets increasing consumer demands for sophisticated, user-friendly smart home products with simplified setup requirements and Google Home voice control," says LM Wang, vice president of Asia Pacific sales at Silicon Labs. "Our Bluetooth solutions play a pivotal role in delivering this enhanced lighting experience, ensuring reliable wireless connectivity, high-performance and low power consumption."
Yeelight is claims to be the first brands to deliver a smart lighting integration with Google Seamless. The Yeelight M2 Bulb allows for multi-coloured effects, adjustable color temperature, and increased luminance of up to 1000 ml bright enough for daily illumination. Seamless Setup allows you to quickly and easily set up smart home devices in the Google Home app in just a few steps. No additional apps are required, and the Google Nest device can act as a hub to connect smart home devices to the web.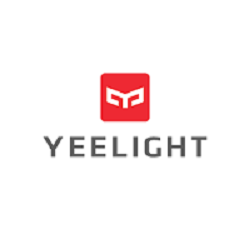 Connected by Silicon Labs' BG21 solution, the Yeelight M2 bulb offers off-premise access to Google Assistant-enabled devices, as well as higher reliability. Users can ask Google to turn on/off, dim, or change colors of the lights simply by using their voice. The M2 pairs directly with Google Assistant, resulting in an improved response time from Google Assistant-enabled speakers or displays. Users are also able to set up Google Assistant Routines in the Google Home app to automatically control lighting in certain settings using simple voice commands.
"Silicon Labs' trusted and secure smart home wireless IoT platforms allow us to build high-performing and uniquely designed smart home lighting products for our customers," says Wilson Wei, CTO of Yeelight. "Silicon Labs' technology is a powerful asset for us as we continue to define new lighting standards in the industry."
Yeelight will demonstrate the M2 light bulbs at CES this week. For more information about Silicon Labs Bluetooth solutions,click here. For more information on Yeelight M2 light bulbs, click here.
Comment on this article below or via Twitter @IoTGN