How IoT can revolutionise parking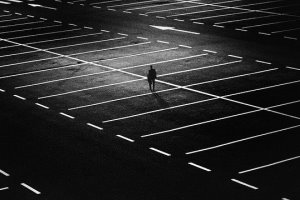 The Internet of Things (IoT) is already making a powerful, positive impact on our lives, with its various applications being identified as quickly as the technologies behind it are developed.
But, says Dan Hubert, founder and CEO of AppyWay, whilst IoT is commonly associated with smart homes and wearable tech, there is a growing applicability to its use in urban mobility. In particular, smart parking is now able to benefit not only drivers, but businesses, local government and even the natural environment through reduced congestion and air pollution.
The scale of the problem (and the solution)
Drivers in the UK waste an average of four days a year looking for a parking space, with parking fines coming to around UK£1.2 billion (US$1.58 billion) (€1.33 billion) a year. And when you add on to that all the missed revenue opportunities, the cost of congestion and delays, the environmental impact, opportunity costs and other societal costs, the overall loss to the UK economy is about £26 billion ($34.2 billion) (€28.80 billion) a year.
But it is now possible to digitise the entire process of finding and securing parking spaces in the most seamless, efficient way, integrating payments and even implementing local traffic regulations.
IoT-enabled parking

That is because today's digitised parking utilises IoT technology, which enables smart parking sensors to provide absolute certainty on parking time, location, payments and other related interactions.
Meanwhile, the cars themselves are increasingly becoming part of the traffic management infrastructure, using connected car data to help sense parking space availability. Once parked, customers can then pay by the minute – therefore eliminating the age-old conundrum of how much time they should be getting on the metre.
But smart parking can also help make local authorities more efficient.
Currently, 90% of local council's work on marshalling parking is done manually. At a time when cuts are on the horizon due to emergency Government stimulus spending, the prospect of digitising this area is appealing – it could eventually save councils up to £1 billion ($1.32 billion) (€1.11 billion) a year.
Moreover, by lowering the rate of parking fines, it deconflicts the relationship between drivers and local councils. Instead, pay by the minute systems mean that customers spend less time watching the clock (and are more likely to be inclined to spend more time – and potentially money – on local, currently struggling, high streets).
Harrogate Borough Council, for example, implemented AppyWay's Smart City Parking Solution in January 2019, installing 2,156 smart sensors and consolidating digitised parking data, parking sensors, parking payments, automatic number plate recognition (ANPR) and linear pricing into a single solution available via a mobile app through Bluetooth low energy connectivity. The new solution allowed users to find on-street or off-street parking with real-time availability and then start paying for parking sessions that end automatically when they drive away with a single click. Feedback from users in Harrogate was very positive: 56% said they saved time parking, while 62% said they stayed longer in Harrogate as a result of not worrying about their parking ticket expiring.
But beyond all this, kerbsides will become much more than vacant spaces to park vehicles.
That's because whilst the widespread adoption of electric vehicles is needed to reach emissions targets, it requires large infrastructural changes to provide the necessary groundwork.
Of course, the technology for the vehicles themselves is largely here already, demonstrated by the fact most flagship companies have already introduced electric options to their fleet. But a bottleneck persists around drivers having a full view of the charge point network.
This is where IoT paired with smart kerbsides comes in – paving the way forward in helping EV drivers locate free charging points.
Greater productivity and lower costs
At the corporate level, IoT will lead to increased productivity and decreased costs. A good case in point is logistics companies being able to identify free loading bays and parking spaces. In addition to the decreased time spent looking for parking and the lower congestion this will bring, it can also improve companies' bottom line. Indeed, large utilities companies operate at a loss of £100, on average, for each delivery they make – since 20% of drop offs are aborted as they can't get close enough to their desired location.
One example of this pain point is provided by Pimlico Plumbers, who AppyWay worked with in a recent trial. Parking tickets were a daily headache for the company's drivers, and many would often overestimate the time a job would take, and therefore overpay, just for the added security it provided in avoiding a fine. Both issues contributed to sizeable costs for the company and were a considerable distraction to its staff.
The solution in this case was a one click parking system, which enabled drivers to find parking spaces efficiently and start parking sessions paying as they went; all achieved through a mobile app and a provided dongle.
Receptivity needed to all sources of data
Of course, when it comes to the smart monitoring of kerbsides and reporting back live information to various stakeholders for the purposes of easier parking or otherwise, there is no silver bullet. The vast amounts of data needed to make this happen effectively needs to come from multiple sources. But existing and quickly developing infrastructure and technology is paving the way.
AppyWay has demonstrated in trials with local councils across the UK it can or will soon be able to gather data procured from static, street-based cameras and eventually vehicle-based data in order to give the fullest possible view of the kerbside to know what's happening in real time or to build the most accurate predictive maps.
Looking ahead, the widespread adoption of 5G will be an exciting and necessary next step as it will reduce latency to allow software to handle the enormous amounts of incoming data and translate it immediately into real-time information.
Tech and legislation go together
As we've seen happen across many sectors, technology can sometimes storm ahead of the legislation that may govern it.
In the context of IoT and fully digitising the kerbside, the Traffic Regulation Order Act from 1984 is one piece of legislation that will need updating if we are to move toward a centralised, efficient kerbside management network that incorporates big data.
But Government has a strong incentive to do so.
In addition to cutting down on the £6.9 billion ($9.1 billion) lost in productivity to traffic, the environmental benefits of decreasing congestion and enabling a faster, smoother transition to EVs are huge.
And with the advent of IoT enabled parking and digitised kerbs, the government and local authorities now have a cost-effective way to achieve this.
The author is Dan Hubert, founder and CEO of AppyWay.
Comment on this article below or via Twitter @IoTGN