How to ensure a safe return to the office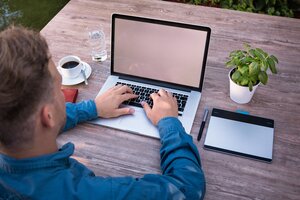 As the lockdown restrictions continue to ease in the UK, businesses are starting to prepare for their return to the office. However, there are many key considerations for companies to think about, says Matt Richards, CMO at Datto.
How do you ensure the working environment is safe to avoid the onset of more Coronavirus cases? How can you adhere to social distance guidance between employees?
From updating employee guidelines to reorganising office furniture to allow for social distancing, there are many important factors that need to be put in place before workers return to the office.
Understandably, companies and their employees may be nervous about returning to the office, but their concerns can be alleviated with significant preparation and communication. Being in the office will not feel the same as before the pandemic, but establishing a 'new normal' should allow people to focus on their work rather than their worries.
Below are some guidelines for companies to consider when preparing for a safe return to the office.
Modify the working environment
Before reopening the office, perform a thorough deep clean and establish new cleaning procedures and schedules. You may need to make changes to your floor plans, conference rooms and general office layout to enable social distancing. Develop traffic flow patterns such as one-way systems and make sure they are clearly marked and signposted. Seating arrangements need to be in line with guidance, and if your space is shared with other tenants or you have visitors entering the office, ensure they also adhere to social distancing regulations.
Prioritise your staff
Consider a phased approach for the number of employees in the office each day, and prioritise who should return first. Base this on the employee's need to physically be in the office, as well as their risk profile such as potential Coronavirus exposure on their commute, personal or family health conditions, and other considerations such as childcare. You may also want to consider a schedule that rotates employees between working from home and working in the office.
For those in the office, encourage appropriate safety practices. These include frequent hand washing, use of hand sanitisers, proper distancing, wiping down surfaces and eliminating high-touch areas such as the water cooler or coffee machine. Check with local health officials about health screening guidance, too.
Establish an ongoing work from home policy
This will help those who are not yet able to return, as well as help you avoid a crowded office. Also review how sick leave, annual leave and parental leave are managed to allow people to stay at home if someone in their household has Covid-19 symptoms.
Depending on the size and type of your organisation, you could ask for volunteers to become part of a 'return to the office' taskforce to help with preparations. Adjusting may take a bit of time, but as with all changes, communication is key. Make sure everyone understands the potential risks of returning to the office, the precautions you have taken, and encourage them to voice their concerns so you can take additional measures to ensure all workers feel safe.
Review your technology requirements
At the start of the pandemic, you probably spent time, money and effort on equipping your employees with the right technology so they could work securely from home. Be sure those set-ups remain in place, as you will likely have to support remote workers into the foreseeable future. Your goal is to ensure all employees, regardless of whether they are returning to the office or continuing to work from home, have what they need to effectively do their jobs in a safe and secure work environment.
From a technology and device perspective, create a list of everything currently being used and decide what you will continue to need as you move forward with your reopening. Determine what has worked in the past and during the work from home phase, and list changes you can potentially implement moving forward.
For example, as employees return to the office will you still need all of the licences purchased for cloud platforms and services? You should also evaluate the service providers you have used, how they performed during the crisis, and if they are still the best provider to support your changing requirements.
At the start of the lockdown you may not have had the time to document all items removed from the office. If not, be sure to create a list of items that were removed such as hardware, files, folders, paper documents, etc. so that you can ensure that they are properly returned.
For workstations that remained in the office and have been sitting idle, you'll want to run an audit to make sure that they are functioning properly, have critical patches applied, and are running  the latest software versions. Be sure to review your disaster recovery and business continuity plans. Based on work style changes resulting from the pandemic, what needs to be adjusted, improved or possibly removed?
And finally, for those employees that will continue to work on personal devices at home, develop an action plan for the continued use of those devices. To ensure ongoing compliance with your company's security standards, you'll want to revisit basics such as password security, remote access policies and phishing awareness.
Prepare for all eventualities
No one was ready for the effects the Coronavirus pandemic had on our daily working lives. Now that you have a baseline, use it to build on what you have learned and think about how you can be best prepared should the unexpected happen again. Keep in mind that there may be a second wave of infections, which could force the reclosure of non-essential businesses.
In our current reality, things are changing quickly. Be sure you have a reclosure plan in place and frequently update your strategy plan so that you are prepared for any unforeseen eventuality.
The author is Matt Richards, CMO at Datto.
Comment on this article below or via Twitter @IoTGN