Securing the IoT edge means cyber security experts must work together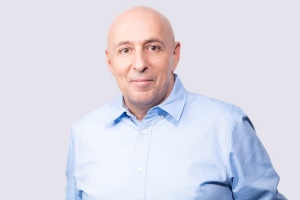 Itsik Harpaz of Essence Group
The Internet of Things (IoT) presents a unique cybersecurity challenge. A combination of low computational power, a wide variety of communication protocols, and a lack of security standards leaves a myriad of channels open for hackers.
As Itsik Harpaz of Essence Group says, the difficulty in securing the IoT network has created a situation where many IoT devices simply do not provide the requisite levels of security. With hackers operating with access to far better resources than the edge devices being attacked, the IoT sector has ended up on the wrong side of an unfair battle.
Increasingly, IoT devices have become a commodity that influences the way we do business and live our lives. According to IDC, by 2025 41.6 billion "connected things" will be in use worldwide, ranging from smart home devices to drones to manufacturing equipment.
Consumer expectation
Consumers and regulators alike are increasingly demanding secure systems with comprehensive data protection. Government agencies from the European Union (EU) to California have placed data security front and centre. As the use of IoT increases, so does the likelihood of large-scale cyberattacks. The challenge for IoT is that existing solutions simply aren't suited to real-time device interactions.
Essence Group began developing a cybersecurity system to meet these challenges for their own IoT devices two years ago. To produce IoT devices that offered both usability and security, they realised that it was essential to manufacture devices with an embedded solution that would encompass end-to-end security for all IoT-enabled devices in the ecosystem.
To provide an effective cybersecurity solution for all of Essence's devices, SigmaDots was set up. With a combined three decades of experience in military cybersecurity, SigmaDots was set up as a subsidiary of Essence to tackle the threats posed by cybercriminals head on. The SigmaDots team has enhanced the innovations created for Essence, strengthening connected device management with a completely new approach. The SigmaDots solution can be embedded in systems on chips and is also available as an aftermarket product that IoT distributors can install as a value-added solution.
Benefit to us all
But what started life as an internal solution to secure Essence's smart home and care devices quickly became a cybersecurity solution that could benefit us all. IoT manufacturers and service providers have become increasingly aware of threats and risks. They need to adhere to regulatory requirements, retain their brand value and keep their competitive advantage. The key is ensuring that their customers are secure.
According to the Irdeto Global Connected Industries Cybersecurity Survey, cyberattacks targeting IoT devices could cost the U.S. economy a staggering US$8.8 billion (€8.07 billion) per year. Having a holistic IoT cybersecurity solution acts like an insurance policy, mitigating the risk of catastrophic loss. By protecting IoT endpoints and networks, Essence SigmaDots introduced a solution that reduces the risk of advanced IoT-based attacks on backend services. Using a device-embedded agent that authenticates critical commands, the solution safeguards privacy and secures device communication using multiple device protection methods.
We have seen a boom in the usage of IoT, in homes and within sub-sectors such as the Industrial Internet of Things (IIoT). Consequently, demand has been growing for easy-to-deploy solutions that can be applied across a range of sectors. Therefore, the IoT industry has had to develop cybersecurity solutions that are scalable across entire networks.
Of course, the rapid rate of growth has meant cybersecurity solutions have struggled to keep up. Part of the reason for setting up a subsidiary that operates very closely with manufacturing is to keep up with the changing IoT market, enabling Essence SigmaDots to adapt its solution to market demands. For instance, understanding that IoT sensor systems are highly centralised has allowed SigmaDots to create a decentralised cybersecurity solution that not only protects the endpoints but also provides a unified framework.
Attacks are more frequent and complex 
With many more connected devices entering the market, cyberattacks will grow in frequency and complexity. Cybersecurity experts will struggle to adapt to this increase, and we will increasingly see shortages in individuals able to respond to cyberattacks. The IoT industry needs to create a solution that not only prevents cyberattacks but can also predict when these attacks will happen in the future. By creating automated tools and self-healing methods, solutions such as SigmaDots future-proof cybersecurity.
With an ever-increasing number of connected things, we must be collectively prepared to meet the challenges posed by cybercriminals by developing universal solutions for the entire IoT network. This will be the only way to tip the balance against cyberattacks and ensure the IoT industry is secure.
Comment on this article below or via Twitter @IoTGN