Industrial IoT: Price comparison data preserves margins for small and mid-sized manufacturers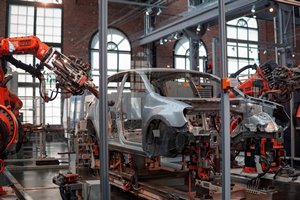 IIoT (Industrial Internet of Things) is misunderstood by most small and mid-sized manufacturers who neither have the funding nor the inclination to gather, cull, and use big data. What these organisations need is to preserve thin margins to survive (and hopefully thrive).
Too often the lack of pricing comparison and routinised purchasing from distributors and vendors are the proximate causes of lost margin. Without big data clarity there is no way to know if the price paid is fair or competitive, says Thomas R. Cutler, president and CEO of TR Cutler, Inc.
The new low-cost provider in this space is ManufacturingPower; the cost effective annual SaaS (Software as a Service) fee performs comparative SKU (Stock Keeping Unit) pricing. Culling these data points was far too time consuming and inaccurate because an inherent secrecy persisted. Seeing what others are paying for the same items allow a sense of fairness, and more importantly captures a few points of profit margin. 78% of manufacturers have less than 50 employees; a point or two of recouped pricing margin can increase wages, pay for health insurance, win new business, and keep current customers.
Too often IIoT data collection is not correlated to customer acquisition and retention. Ordering is often relegated to one person in a small manufacturing operation, who undoubtedly is wearing other hats and responsible for other operational functions. From QC/QA (Quality Control/Assurance) to plant management and HR, the ordering process is reflexive. Ordering from the same vendors, suppliers, and distributors is expedient, yet far from cost-effective.
The ability to quickly perform a line-by-line comparison (evaluating price paid by SKU) can quickly ferret real savings. Typically, a small manufacturer will find a minimum of at least $5000 (€4581) in savings monthly. It is often significantly more!
When cost recovery can be demonstrated in a 30 day period, the ROI value proposition is a no-brainer. Some months the saving will be more, some less. The ability to KNOW what others are paying for the same SKUs is essential; these data inform even the smallest manufacturer whether money is being left on the table or if a fair price is being paid.
It is perfectly unreasonable to think that an overworked person in a small manufacturing operation has the time, capacity, or bandwidth to run these data analyses. The data are collected by Manufacturing Power utilising what some may consider rudimentary IIoT algorithms; that said, cost savings are not about the manner in which big data is collected, rather the net result to the bottom line and the corresponding impacts.
The author is Thomas R. Cutler, president and CEO of TR Cutler, Inc.
About the author
Thomas R. Cutler is the president and CEO of TR Cutler, Inc., celebrating its 20th year. Cutler is the founder of the Manufacturing Media Consortium including more than 7000 journalists, editors, and economists writing about trends in manufacturing, industry, material handling, and process improvement. Cutler authors more than 1000 feature articles annually regarding the manufacturing sector.
Comment on this article below or via Twitter @IoTGN