TactoTek closes €23mn series C funding to expand automotive and consumer electronics investments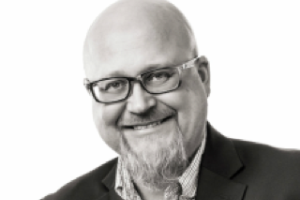 Jussi Harvela of TactoTek
TactoTek, a Finland-based company that develops, industrialises and licenses in-mould structural electronics (IMSE) technology for smart surface solutions, has closed €23 million in Series C equity financing.
The investments has been co-led by Nordic Option Oy and Valeado AB. Bryan, Garnier & Co. acted as the exclusive advisor on the private placement that attracted investments from global investors, business and technology leaders including 3M Ventures, Cornes Technologies Limited and Repsol Energy Ventures.
Funding will be used to expand the company's go-to-market investments, including bridging from IMSE technology capabilities to solution design for specific automotive, smart home/IoT and industrial applications.
"Our investments are premised on being a trusted and fully aligned local partner for global investors, together identifying top notch management teams in companies with significant global growth potential with already demonstrated market success," says Alexander Ehrnrooth, chairman Valeado AB.
"TactoTek's licensing business model has gained traction globally and has staying power because designers in automotive, smart home and other markets are prioritising sustainability while creating next generation user experiences with styling, intelligence and usability that align with IMSE technology strengths."
Commercial demand for solutions built using TactoTek IMSE platform is growing quickly. In the past year TactoTek has announced multiple licensees that will manufacture IMSE solutions. Moreover, the value of IMSE technology extends across many markets from automotive to smart home solutions as illustrated by TactoTek customer PassiveBolt receiving a 2020 CES Innovation Award for its Shepherd Lock that includes IMSE technology.
What's more, demand for IMSE solutions has grown from early market traction in Europe to strong demand in Asia and North America. According to Makoto Seki, managing director of investor, Cornes Technologies Ltd, "Since establishing our partnership with TactoTek in 2018, the company and its IMSE technology have become well-known in Japan, which is reflected in their recent partnership with Japanese conglomerate Kyocera, and throughout Asia as illustrated by South Korea's LS Automotive becoming a global IMSE licensee."
"This new investment, and the continuing support of early investors, banks and government agencies, is a testimony to TactoTek technology innovation and commercial traction," states Jussi Harvela, TactoTek CEO. "New participants such as 3M Ventures and Repsol invest in innovative companies with solutions that complement their core business and create meaningful market opportunities—these relationships and this funding will accelerate and expand our success geographically and across segments as we enter this new phase of growth."
Comment on this article below or via Twitter @IoTGN