Invicro and Paige partner to provide integrated pathology solutions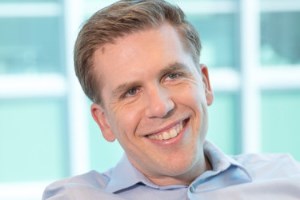 Leo Grady of Paige
Invicro LLC, a Konica Minolta Company and Paige, Inc., the provider of computational pathology, announced a strategic alliance to provide integrated pathology solutions to support Pharmaceutical and Biotechnology sponsors with their drug discovery and development initiatives.
Invicro is a global provider of imaging biomarkers, core lab services, advanced analytics and software solutions for drug discovery and development. Paige transforms the diagnosis and treatment of cancer through clinical-grade artificial intelligence (AI).
As part of its pathology services, Invicro currently provides a wide-range of CAP-CLIA laboratory testing and analysis services including core histology, custom assay development, multiplex immunohistochemistry (m-IHC) and its novel technology, Quanticell. Quanticell is a highly sensitive nanoparticle-based IHC assay that is amplification-free and quantitative which can simultaneously detect low expressing drug targets, immune cells and therapeutics in tissue samples.
With this strategic alliance, Invicro can now represent Paige's digital diagnostic and biomarker solutions in the global pharma services market. "We are very excited to collaborate with Paige as the preferred partner to pharma and biotech for services based on their industry leading AI capabilities," said George Abe, senior vice president of Emerging Business and Corporate Development for Invicro.
"With the rapid advancements in the development of immunotherapies, particularly in oncology, this alliance offers sponsors transformational biomarker solutions across all drug development stages, as well as the development and validation of companion diagnostics (CDx)."
Backed by the first FDA Breakthrough Device designation for AI in pathology and oncology and the first CE mark for Paige Prostate and Paige Insight, Paige offers seamless collaboration across teams and sites and deploys large-scale deep learning capabilities.
The computational pathology solutions powered by Paige's robust machine learning infrastructure aim to improve patient stratification, scale and augment workflows and improve reproducibility.
"Paige is very pleased to partner with Invicro to help further the imaging biomarker space," stated Leo Grady, CEO for Paige. "Together, Invicro and Paige will uniquely offer a comprehensive suite of digital pathology solutions and digital assays, enabling sponsors to precisely detect, quantify and characterise tumors in the tissue context."
With both companies having advanced technologies and deep-learning expertise, the complimentary nature of this relationship will help maximise productivity and efficiencies, reduce turnaround times, and most importantly, help bring more personalised treatments to patients.
Comment on this article below or via Twitter @IoTGN