Beefing up cybersecurity for optimal protection — On the go and at home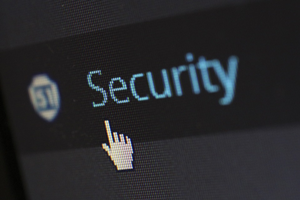 You're more tapped in than ever. In your home you have smart devices you can control with just the touch of a button or a word said out loud. You might even hard smart medical devices in your body. Consider exactly how much personal information your devices have on you. They can identify your interests, your passwords, identity and banking data.
It's not a stretch to say a compromised device can leak information that can leave you vulnerable to fraud and identity theft, says Jack Warner, cybersecurity expert, TechWarn. Yes, these smart devices give you greater convenience and can make you more efficient. There's no reason to say no to smart devices. Instead, you just need to take the time to make sure you're ticking all the cybersecurity measures you can off the list.
Cybersecurity crimes are on the rise and hackers are more sophisticated than ever. Here are some things you can do to protect your devices — and yourself — while on the internet.
1. Choose new technology
New smart devices can be expensive, and it can be tempting to make do with the one you already have, especially when the benefits of trading up are hard to see. Here's why it's worth it to make the investment. Staple names in the industry — like HP computers — are working directly with top tier cybersecurity developers to create new products that are safer to use straight out of the box.
2. Take steps to protect your network and your devices
It's tempting to think beefing up network cybersecurity will be enough to keep your data safe. The reality is you'll frequently find yourself using other networks as well. If your device isn't secure enough, it can become compromised while you aren't at home. In the worst-case scenario, you can introduce that element into your own protected network, allowing all of your devices and information to be breached.
Choosing to protect your computer with a VPN for windows can help prevent your device from being compromised, and any IoT devices you control from apps on your computer. This software is even available for your mobile devices in app form. Your e-reader, tablet, and smartphone can all be protected with VPN technology.
3. Watch how you use the internet
Know you're going to be doing some browsing? You can help protect yourself by browsing while incognito or while using private mode. This prevents your device from saving important information and reduces the likelihood of experiencing targeted advertisements.
You also want to make sure you only use trusted devices when using your sensitive information. Avoid networks you don't know and always choose secure sites when shopping or submitting information.
Using your device for banking or exchanging funds? Always go with a well-established site that has your best interest in mind. If it seems too good to be true, it likely is. If, for any reason, something doesn't seem right, don't continue to input your information. It's not worth the risk that may accompany it.
4. Switch up your passwords
When it comes to passwords, don't fall into a rut. Using the same password over and over at multiple websites can leave you vulnerable if any of those sites are breached. Don't forget, even well-established companies following all safety protocols have found themselves victims of breaches. As our technology becomes more sophisticated, so do the hackers.
Opt to protect yourself with multi-stem identification and rotate your passwords regularly. Even these small steps can work to keep your information secure.
Cybersecurity for a changing world
Technology is evolving every day. Don't settle for outdated products or devices. They won't be able to keep your information secure and can't keep up with the new technology your smart devices use. Be conscious of how you use the internet and stay up-to-date with best practices. You'll find your information and data is more secure — and you won't have to give up the convenience or ability of the newest technologies out there.
The author is Jack Warner, cybersecurity expert, TechWarn
About the author
Jack Warner is an accomplished cybersecurity expert with years of experience under his belt at TechWarn, a trusted digital agency to world-class cybersecurity companies. A passionate digital safety advocate himself, Jack frequently contributes to tech blogs and digital media sharing expert insights on topics such as whistleblowing and cybersecurity tools.
Comment on this article below or via Twitter @IoTGN