Alibaba expects security, performance and compatibility will drive growth of Bluetooth mesh for smart home ecosystem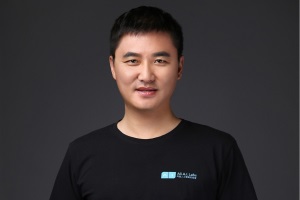 Ru Yi of Alibaba
Ru Yi, general manager of Alibaba A.I. Labs Smart Device Department, talks to Jeremy Cowan, editorial director & publisher of IoT Now about the future of smart homes.
IoT Now: Why has Alibaba chosen Bluetooth mesh technology to support its smart home ecosystem?
Ru Yi, Alibaba: Bluetooth technology is well-established and has always showcased a unified standard during its development. Testament to this, we feel that Bluetooth mesh performs very well in the creation of ad hoc networks, as well as delivering security, convenience and compatibility.
As Bluetooth devices can directly upgrade to Bluetooth mesh devices through a protocol stack upgrade, it is a first-rate design for existing Bluetooth devices. Although the use of Bluetooth mesh is not currently widespread, we believe it is a growing trend.
IoT Now: What other technologies were considered and why were they rejected?
Ru Yi: After comparing protocols such as Bluetooth, Zigbee and Wi-Fi, we finally chose Bluetooth mesh for its unified protocol stack, design of safety, low-power consumption, and easy upgrade and extension. Our smart speaker provides native support for Bluetooth, which can be easily upgraded to Bluetooth mesh without the addition of a gateway. Currently, all Tmall Genie smart speakers developed by Alibaba support Bluetooth mesh, making it a gateway and controlling centre for Bluetooth mesh.
IoT Now: What future applications is Alibaba planning?
Ru Yi: We launched Bluetooth mesh network as a standard with the Tmall Genie ecosystem. It allows users to gain easy access to smart devices simply by giving a voice instruction to Tmall Genie to search for other smart devices, thus significantly reducing the threshold for users.
Currently, the Tmall Genie ecosystem is mainly composed of applications for intelligent lighting, smart sockets, smart fans and sensors. It will look to promote applications to more smart appliance industries, which in turn will fuel the interconnectivity of the smart home industry.
IoT Now: What are the current trends in smart home services? Which services are most popular today and does it vary from country to country?
Ru Yi: Voice control is the current trend in smart home and, globally, lighting control is the most popular service.
IoT Now: Which applications do you think will grow in adoption and revenue by 2023?
Ru Yi: Intelligent lighting and appliance control.
IoT Now: You say annual global shipments of Bluetooth smart home devices are expected to reach 1.15 billion by 2023, and already total more than three quarters of a billion. What is Alibaba's current market share, and what is Alibaba's global percentage target for 2023?
Ru Yi: We won't answer this due to data security.
IoT Now: What have you learned about the smart home industry from experiences in China?
Ru Yi: Lack of interconnectivity is the biggest barrier for the smart home ecosystem. Therefore, the biggest challenge lies in how to integrate the smart home industry chain through wireless connection standards.
Alibaba is empowering the traditional home furniture industry with intelligent upgrades and fostering the interconnectivity of the smart home industry by leveraging China's best-selling Tmall Genie, which is comprised of artificial intelligence (AI)-based voice features and leading technologies, based on Bluetooth mesh connectivity.
Additionally, Alibaba has been dedicated to the formulation of the international standard for Bluetooth mesh, and as such, has pushed for the creation of the Smart Home Subgroup established by Bluetooth SIG, with Alibaba serving as chairman. Lastly, Alibaba has worked to ensure the Bluetooth international standard meets the needs of the smart home industry and promotes its interconnectivity solutions.
IoT Now: How is Bluetooth mesh networking "well positioned to help the home automation market reach mass scale" as you say?
Ru Yi: For more than ten years, Bluetooth has always been a major wireless connection standard all over the world.
It can connect various devices, from appliances to entertainment systems, and can maintain the compatibility and consistency of the protocol. Thanks to the support of the mesh network, Bluetooth can now push for large-scale expansion of the home automation market.
Bluetooth mesh plays a significant role in enhancing the interconnectivity among smart home devices and it also provides flexibility for us to define the experience of home automation. There is a growing need for Internet of Things (IoT) devices that can be connected to Tmall Genie, and as such, more companies will adopt Bluetooth mesh technology as an international standard for interconnectivity.
IoT Now's Jeremy Cowan was talking to Ru Yi, general manager of Alibaba A.I. Labs Smart Device Department.
Comment on this article below or via Twitter @IoTGN