Innovative and reliable technology partners boost success rates in IoT-enabled logistics projects: Part 1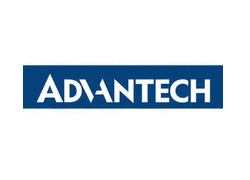 When it comes to logistics, a wide variety of possibilities are opening up with regard to implementing Industry 4.0 strategies.
Increasingly, says, Michael Kreft, executive sales director Europe SIoT iLogistics & iRetail Europe, Advantech, intelligent monitoring and control technologies are allowing more efficient data harvesting, to the extent that value-creation networks can be optmised in real time. In short, by exploiting the Internet of Things (IoT) for logistics data, manufacturers, process plants and warehouses can push their customer reach even further.
So, what does an IoT-enabled logistics, or iLogistics, solution look like?
Well, orders can arrive and be processed at any time, while inventory can also be in constant motion. Moreover, the real-time tracking of trucks means that continuous planning can optimise routes to avoid lost revenue. In the warehouse, a list of items can be sent automatically to a robot or drone, for example, which retrieves products and places them into tote bins or on pallets, and delivers them to an operative.
Alternatively, robots can bring the right shelves to pickers, who remain stationary. In either case, an operative subsequently loads the material on to a truck in the specified order. Sensors are deployed to detect everything from robot location to the movement of pallets on their way to the shipping bay, before wirelessly transmitting this data to a remote monitoring team.
Knowing the locations
The idea is that the system knows the location of anything in the logistics chain at any given time, including vehicles. Vehicle fleet management can be extremely challenging because of factors such as geographical spread, the need for back-end dispatch centres to consolidate information for billing and invoicing, and the demand from customer service personnel for real-time delivery information that can be communicated to clients.
The concept of leveraging the benefits of IoT to enhance supply chains fits neatly with intralogistics strategies. After all, intralogistics is the art of optimising, automating, integrating and managing the logistical flow of material goods with the flow of information pertaining to those goods – either within the confines of a warehouse, or along an entire supply chain.
An increasing number of sectors are looking closely at the adoption of iLogistics operations, including those in automotive and food manufacturing, for example.
Mission-critical operations
Companies in these sectors are running IoT-based hardware solutions in mission-critical areas. For this reason, solutions must be rugged, super reliable and offer high quality with an industrial-grade lifecycle and longevity concept."
To embrace the trends of IoT, big data and artificial intelligence (AI) across logistics and supply chains, Advantech promotes IoT hardware and software solutions with the Edge Intelligence WISE-PaaS core to assist business partners and clients in connecting their industrial chains. Here, a number of important trends are being witnessed.
For instance, standardisation is key. If you have a headquarters-driven operation, standardisation is important across all multi-national or global markets, not just with regard to products, solutions, processes but services as well. If a customer opts to use a certain hardware vendor or solutions provider, they need to feel confident that the support and service can be provided worldwide, at the very least in mission-critical areas. Having a reliable partner with a wide range of complementary technologies/services and excellent eco-system is therefore paramount to the success of iLogistics projects.
One of the key challenges in this segment is to make the supply chain smarter, which means more transparency – from delivery, stock requests and order picking, through to loading and distribution – ultimately making it more efficient at every single stage. With intense pressure from deadlines, error-free stock management and high order volumes, the challenges to companies are growing.
The author is Michael Kreft, executive sales director Europe SIoT iLogistics & iRetail Europe, Advantech.
Comment on this article below or via Twitter @IoTGN