Sweepr raises US$9mn in series A funding to transform tech support for connected homes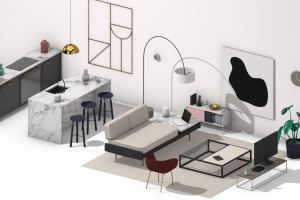 Sweepr, a customer experience platform for the connected home, today announces a US$9 million (€8.1 million) series A round led by Draper Esprit.
This new investment builds on the seed funding Sweepr raised last year in a €2.5 million round led by Frontline.vc, who continue to demonstrate confidence in the company's vision by also participating in this round.
The Sweepr platform works by gathering detailed digital context in response to each consumer's support request and leveraging this content to automatically and intelligently choose the best content to deliver specific, relevant, customised help. It delivers this support through instructions, pictures and video that are easy to understand and targeted to the technical skill of each consumer. Sweepr is lowering the bar for customers to get meaningful help in the moment that they need it.
The 1.1 billion broadband connections globally have led the rise of the smart devices in the home. Strategy Analytics and International Telecommunications Union (ITU) projections indicate that by 2022 there will be 4.3 billion devices in our homes. However, the adoption of the smart home has the potential to be undermined by poor customer support and frustrating experiences. Through their voice activated platform, Sweepr will enable end-customers to ask its technology everyday questions like, for example, "why is my Netflix not loading?" and Sweepr will provide answers in real-time.
"Sweepr's voice activated platform has the potential to totally transform customer experience," said Nicola McClafferty, investment director with Draper Esprit. "The millions of support calls happening globally, which frustrate customers and cost service providers billions each year, could be dramatically reduced as the technology enables consumers to find out what's wrong in real-time.
We believe Sweepr has a strategic role to play as the smart-home ecosystem grows at pace. Sweepr has many qualities that we look for in our investments: a product which consumers love, cutting-edge technology and a stellar team. We look forward to partnering with them on the next stage of their journey."
"Customer support needs to evolve to accommodate the growing complexity of our connected home environments. Sweepr's early deployments have confirmed that the care industry is ready to be transformed by moving  the support from a within traditional call centre to within the home itself," said Sweepr CEO Alan Coleman.
"Customers themselves can play a key role in support if its delivered in language they understand. This funding will enable us to continue to scale our organisation as we extend the live customer launches of the Sweepr platform, something we're very excited about."
"We are delighted to have the backing of such a globally recognised VC as Draper Esprit and for the continued support of Frontline. We have recently moved office in Dublin to facilitate further growth and opened a delivery centre in Madrid. With this raise we expect to grow to about 75 people through 2020 and continue our deployments throughout Europe and North America."
Comment on this article below or via Twitter @IoTGN