GlobalPlatform enhances Trusted Execution Environment for IoT and advanced consumer use cases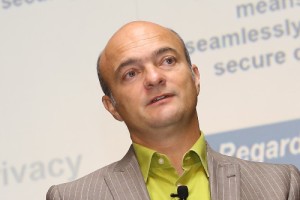 Gil Bernabeu of GlobalPlatform
GlobalPlatform, the standard for secure digital services and devices, has published four technical documents to bring the benefits of the Trusted Execution Environment (TEE) to a wider range of Internet of Things (IoT) devices, including automotive and other consumer and industrial markets.
Now, GlobalPlatform is providing further foundations enabling stakeholders to trust the device and user management of their IoT devices, and the digital services running on them.
The specifications follow significant growth in the adoption of TEE-enabled processors, with the organisation reporting a 25% increase in the number being shipped quarterly, year-on-year, in 2018.
"The TEE is well established in devices like smartphones and set-top boxes, highlighting its value to the IoT and automotive worlds," explains GlobalPlatform's technical director, Gil Bernabeu. "To support the IoT, we have continued our investment in trust and aligned with a wider range of global, regional and sector-specific requirements. With this work, we are enabling more collaborative and open ecosystems where digital services and devices can be trusted."
Greater flexibility and trust for the IoT and consumer devices
With these updates GlobalPlatform has standardised trusted application (TA) deployment and management, optimised for IoT devices, providing greater technical and business opportunities for device manufacturers and service providers.
Trusted user interfaces (TUIs) and biometric support have been expanded to enable additional use cases and the biometric systems can now be certified, meaning it is possible to trust that the authentication has been performed in a secure environment.
The documents are:
Learn more about the Trusted Execution Environment, with GlobalPlatform's introductory guide.
Comment on this article below or via Twitter @IoTGN